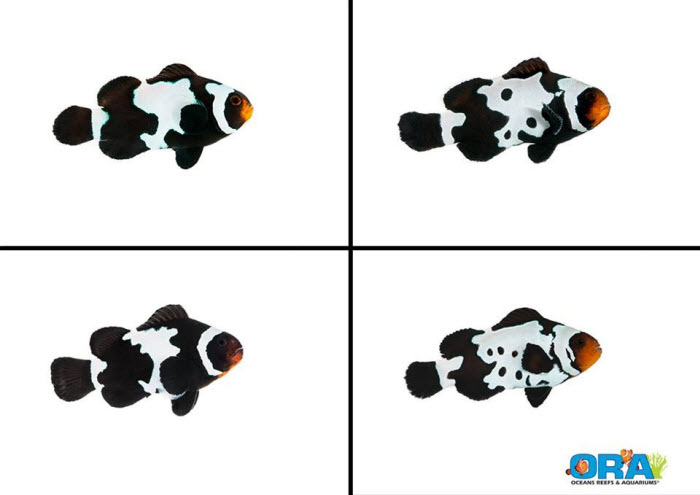 Last year, Oceans Reefs & Aquariums unleashed their gorgeous Black Snowflake Clownfish onto the aquarium keeping world. At the time, only one grade of the fish was available, but that's all changed. Now, ORA is also selling a premium grade version of their Black Snowflake, which have more striking patterns, more thorough white coloration, and several spots. Also announced with the new fish's availability is lower wholesale pricing, which will help bring down retail costs to the consumer.
According to ORA, it took several years of selective breeding to refine the coloration on this fish. And we can say that by judging from the pictures, that effort has really paid off. The fish are outright stunning and, in our opinions, far surpass the original ORA Snowflake clownfish in terms of beauty. Of course, beauty is in the eye of the beholder, but we're sure most of you would agree.
The new Premium Black Snowflake Clowns are showing up on availability lists this week, so get your store to order you a pair.