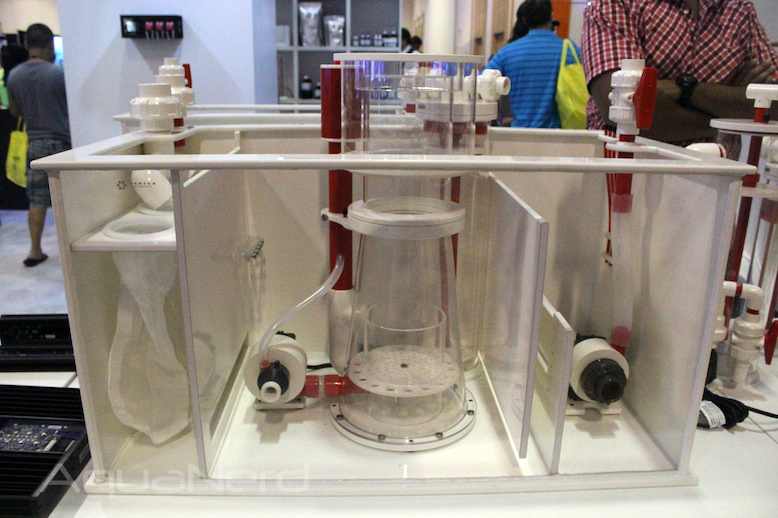 Vertex packed their booth full of MACNA goodies this year, with some of their biggest news being the availability of  a brand new line of PVC and acrylic sumps. As is obvious from the photos, these new sump are designed to match both the aesthetics and functionality of the rest of the Vertex product line. The majority of the sump's body is made from white PVC (top, bottom, and all but one side) with a large acrylic viewing window for viewing. Each model  comes with a variety of different accessories, which could include filter sock holders, probe holders, tubing that stylishly connects dosing systems, an adjustable baffle leading into the return section, and several more.
The new Vertex sumps, which are quite similar the Royal Exclusiv Dreambox, at least in appearance, are welded together with PVC welding solvents that find their way between joints. The sumps are also eurobraced, a design that typically just adds rigidity to the structure to prevent unwanted bowing, but with these sumps it's a little different. Not only does the brace add support, but it also to holds specific items like inlet or outlet tubing, and even aquarium dosing systems.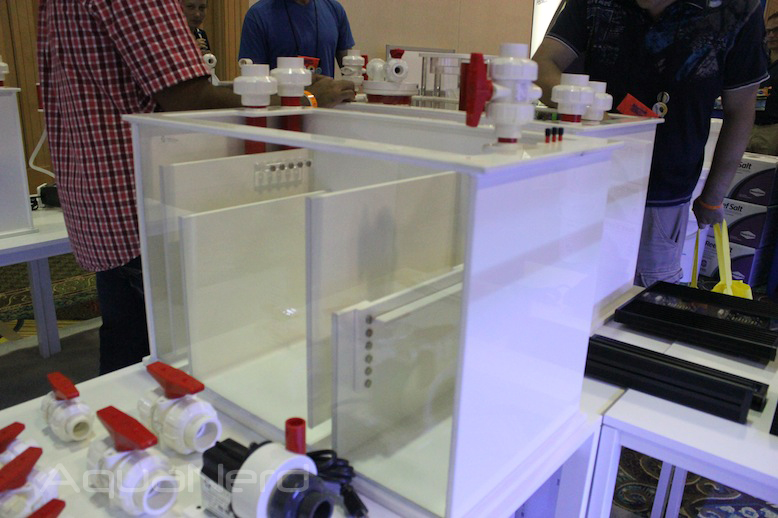 We didn't catch the name of the sump or get eyes on its full spec sheet while cruising the show floor, but we can tell that that they are quite large and that they are some of the most beautiful sumps around. Each one can hold a varying number of additional hardware, but the spaces have been maximized to house the most ideal equipment for that size sump. Sometimes, plumbing and equipment assembly can be a huge pain in the butt, so we can certainly appreciate Vertex's layout for each model.
We fully expect this lineup to launch later this year, and we'll update with more information as it becomes available.