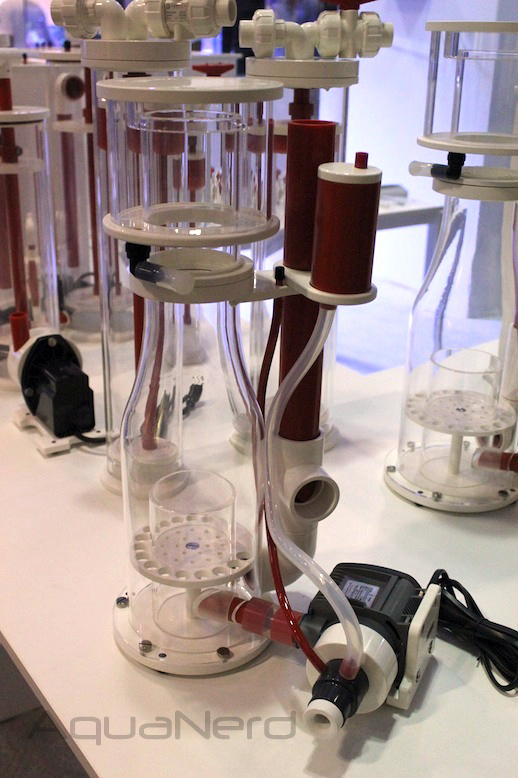 The Vertex booth was really hopping at MACNA this year, and besides their gorgeous sumps and new pumps (which we will be discussing later), the creators of the stylish aquarium gear showed off a brand new model to the Omega protein skimmer line. Dubbed the Omega 130, this little brother to the Omega 150 has all of the same features, but stuffed into a smaller package.
Present in both Omega skimmer models are the wine glass body, touches of red and white on the plumbing and hardware, a removable base and bubble plate, an ozone port, and a Sicce skimmer pump with a custom Vertex volute. The volute intake can be opened or closed to adjust the air intake into the skimmer, allowing users to dial back the skimmer's performance if necessary.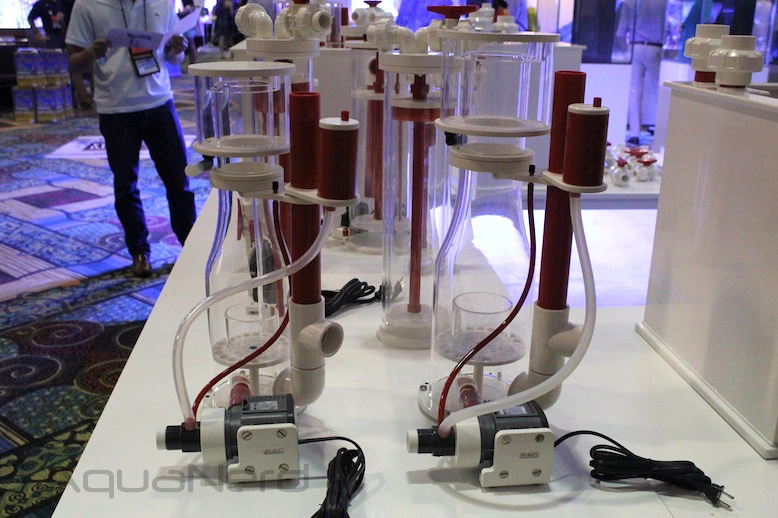 Also present in the Omega 130, as well as the 150, are plenty of sound and vibration dampening features. The pump has a custom bracket that has silicone feet to keep it running super quiet. Aiding in the silencing are silicone feet on the bottom of the skimmer and a silicone tube that connects the pump to the skimmer.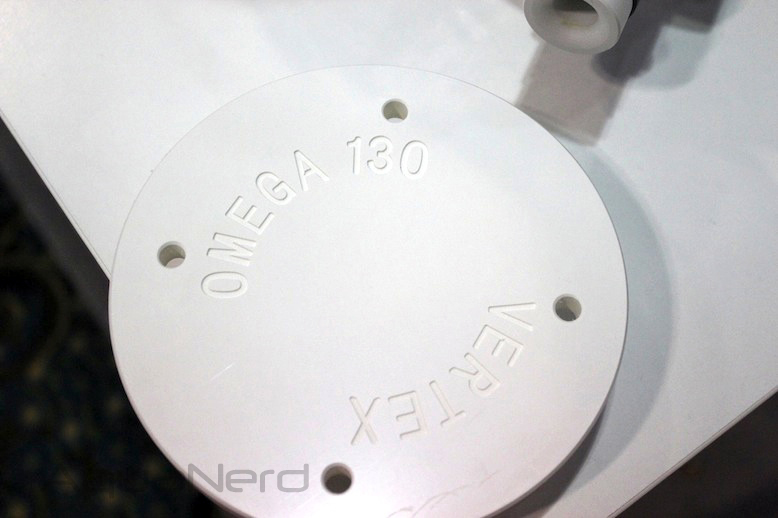 The official spec sheet for the Omega 130 hasn't been released just yet, but we've got a direct line to Vertex and they will be updating us very soon. So, stay tuned for more details.