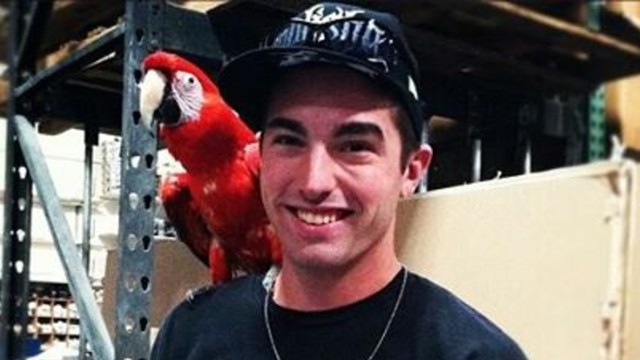 The aquarium industry is mourning the loss of one of its own. On Saturday evening, Acrylic Tank Manufacturing (ATM) employee Kris Stafford was involved in a road rage fight that ultimately ended his life. According to various reports, Kris and a friend were driving in the early Saturday hours near Lone Mountain Road and Rancho Drive when they got into an altercation with an unknown driver. At some point during the incident, Kris left his vehicle and "whacked the back of the vehicle" with what has been described as a police style baton. The driver of the other vehicle initially sped off, only to shortly return and shoot Kris in the chest. The shooter is still at large.
Brett Raymer and Wayde King, owners of ATM and stars of the show that is based on the aquarium building company, are taking the news quite hard. They both described Kris as basically being their son, explaining that everyone at ATM is treated like family. Kris, who made a brief appearance on the show, was a lobster specialist for ATM and was very active in the shop trying to learn the ropes of the business.
Kris was just 23 years old.
Story credit: Fox 5 Vegas
A fundraiser has been setup to help Kris's family. It can be found at FundRazr.