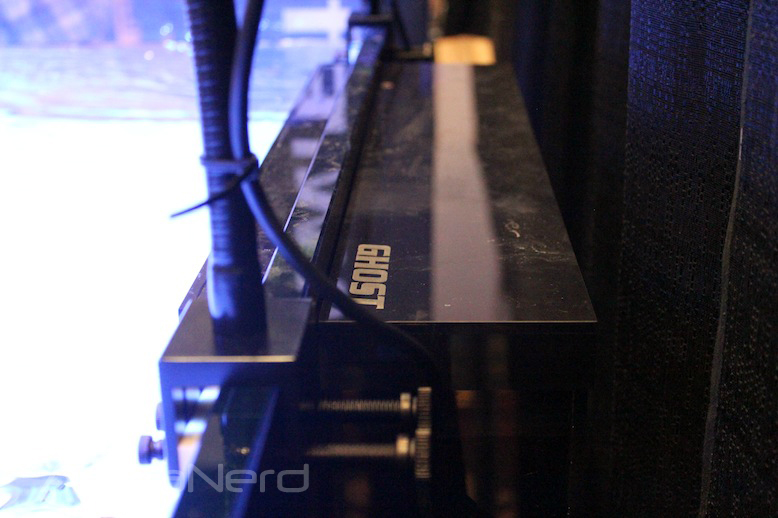 One of the best new products at MACNA 2013 wasn't an LED fixture, but an overflow box. Reef Savvy's Ghost Overflow isn't even close to being your typical external overflow box. It's truly unique and has all sorts of practicality built right in. The Ghost Overflow attaches to the aquarium with a pair of massive 2″ bulkhead fittings, with 1.5″ plumbing running from it into the sump. A total of three drain lines fill the external chamber of the Ghost Overflow, one of which is a "J' drain, one is a partial siphon, and the other an emergency drain. While all of those are top notch features that can handle massive water flow, those aren't even the best parts. It's the overflow teeth that have us all excited.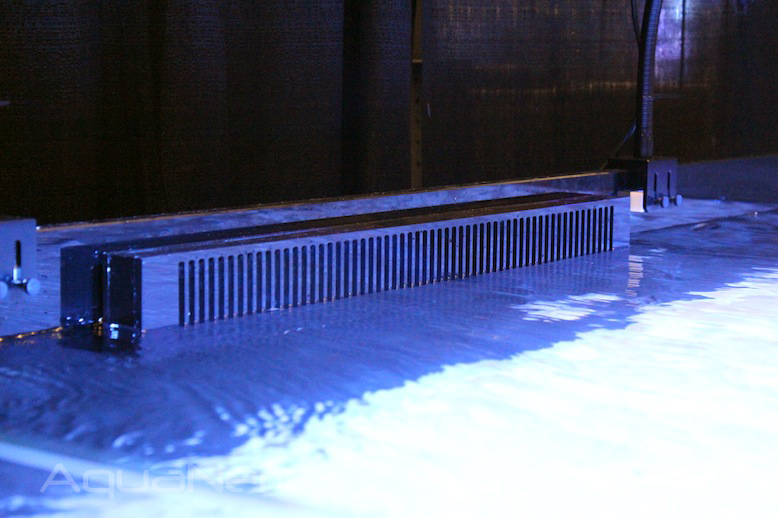 Unlike any other overflow box on the market, the teeth (or grill) of the Ghost is removable, which makes cleaning those gunk collectors a total breeze. But Reef Savvy didn't stop at just making the grill removable, they also tossed in a couple of magnets to hold it in place while the tank is running. The external chamber of the Ghost, where all of the plumbing is located, has a removable lid, though it isn't held in place with magnets and it honestly doesn't need to be.
Because the Ghost has such large plumbing, it is rated to handle up to 4000gph, though a Reef Savvy representative said that this was a fairly conservative number. They fully believe that it can handle 5000gph, but for the sake of not wanting customers to push it to the limit, they rated it at a lower number. The price for the Ghost Overflow will be around vary based on size, but it will likely be a feature that adds something north of $200 to the price of your custom aquarium. Fortunately, that price includes all of the plumbing needed to get up and running.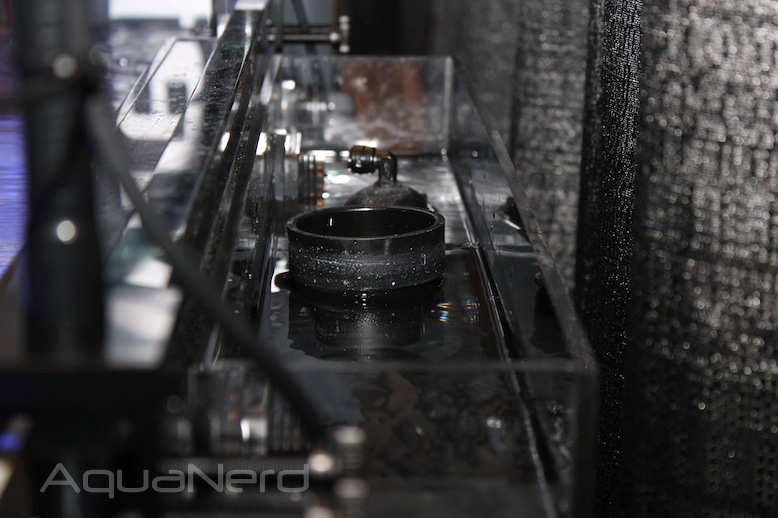 That last major selling point of this unique overflow box is it's extremely minimal profile in the aquarium. The intake box is super thin, only a couple of inches in fact, which is great for hobbyists who try to avoid that big shadow that some internal overflows create.