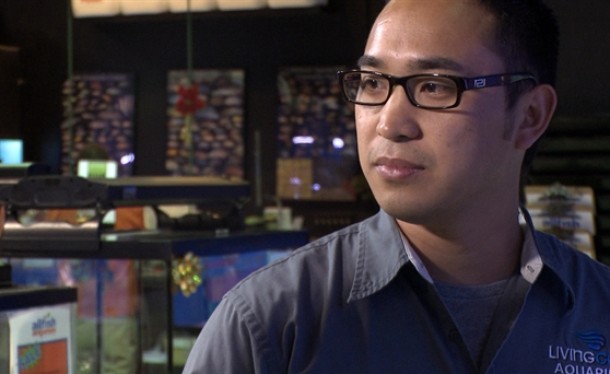 When you're good at your job, there is a high demand for your skill set, and that is exactly the case for Francis Yupangco, otherwise known as 'Francis the Fish Geek'. As many of you know, Francis has been one of the stars of Nat Geo Wild's 'Fish Tank Kings', a television show that follows the aquarium installations of Living Color Aquariums. He worked for Living Color for 4 years, helping to develop that company into the thriving service organization that it has become, but now it is time for him to depart. Despite all of the success and being featured on a nationally televised program, Francis has been offered (and subsequently took) the job as Aquatic Development Manager for Rolf C. Hagen Inc.
Francis' new role at Hagen may not come with a television crew and tons of individual exposure, but it will provide plenty of new challenges and it will allow him to have a heavy hand in the development of a long list of Hagen products that includes the Fluval, Fluval Sea, Marina and AquaClear brands. As the Aquatic Development Manager, Francis will become intimately familiar with with all of the Hagen products, help guide product development and innovation, engage the aquarium community through trade and consumer shows, produce educational and instructional material for customers and consumers, and hold workshops and seminars to better position Hagen as an aquarium industry leader.
Despite Francis' departure from Living Color, he won't be completely absent from his role on 'Fish Tank Kings'. He will appear in all of the season three episodes that will air early in 2014, though Fish Tank Kings hasn't officially been renewed for season four. Assuming the show does get the green light, Francis has expressed to us that he would be very interested in reprising his role as the 'Fish Geek'.
We wish Francis the best in his new venture, and wanted to thank him for being so generous to the AquaNerd Blog during his time with Living Color Enterprises. We're excited to see what he'll bring to the world of Hagen.