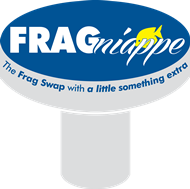 There's a new frag swap style event heading to south Louisiana next year, and it's promising to offer something extra. FRAGniappe, as it is being called, will be an annually recurring event that will be hosted by Bayou Reefkeeping, with their first ever event going down at the Northshore Harbor Center on March 8, 2014. The swap will follow a similar format to other frag centric shows like Next Wave, as it will have a vendor hall and guest speakers. The extra stuff that FRAGniappe prides itself on is not only the focus on education, but also the very generous donation of some of the proceeds to Wounded War Heroes (more on that below).
Fragniappe will play host to approximately 30 coral and equipment vendors, and admission is just $10 at the door. Doors open at 11AM and run through 5PM, likely with different activities (raffles, guest speakers, etc.) breaking up the day. Children under the age of 12 will gain free admission, and senior citizens will enjoy a 50% discount of those already super cheap admission prices.
Now, about the Wounded War Heroes organization. According to FRAGniappe's description, WWH is support group for the men and women who have been wounded in combat while serving our country. The organization provides these fallen heroes with hunting and fishing opportunities upon their return home. Whether or not you support hunting and fishing, they can be very therapeutic and much needed activities to keep wounded vets active as they rehab and try to re-assimilate into normal day-to-day life.
There isn't much information about the FRAGniappe show, as it is still several months away. As it draws closer though, we'll do our best to update the story accordingly.