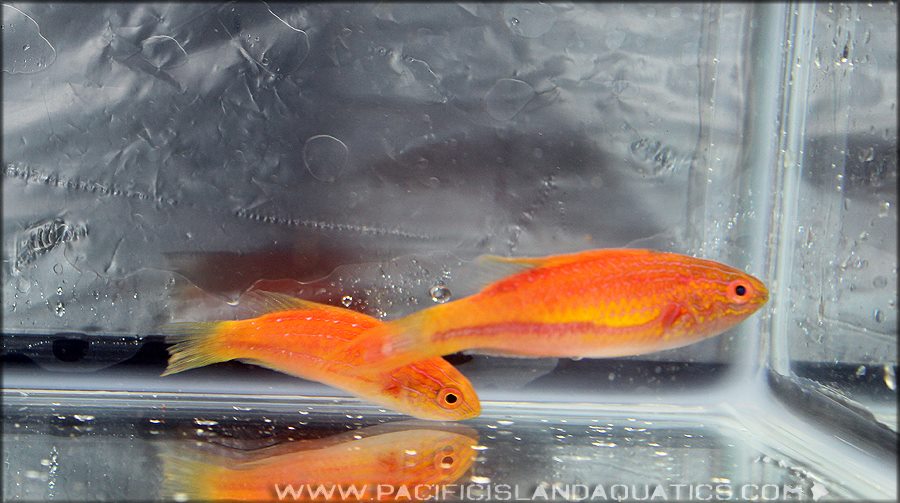 One of the rarest and most coveted wrasse species to ever find its way into the aquarium trade has officially landed in the US for the first time ever thanks to the Hawaiian-based Pacific Island Aquatics, who shared the news on their Facebook page. The Coral Sea wrasse, Cirrhilabrus squirei, originally debuted as an undescribed species that was collected by Cairn's Marine in Australia and imported into Japan by the world famous Blue Harbor just last year. Since arriving on the scene, only a couple of other individuals from this species have been collected, with none other than Blue Harbor leading the charge there. Thankfully, Pacific Island Aquatics got their mitts on a stunning pair, making it only the second pair to be offered in the trade.
The fish pair has yet to find its way onto the PIA website, which means there's no pricing information available either. That said, we'll find out soon enough and update accordingly.
Named after Lyle Squire, this wrasse originates out of the Coral Sea and has yet to be officially described by the scientific community. World renowned ichthyologist John E. Randall had originally agreed that C. squirei was a fitting enough name, but the naming process isn't a quick one, as genetic information, geographical distribution, and other information has to be collected and extensively analyzed. Despite that slow process, the aquarium trade is once again leading the way in a scientific discovery that might otherwise go unnoticed for many more years.