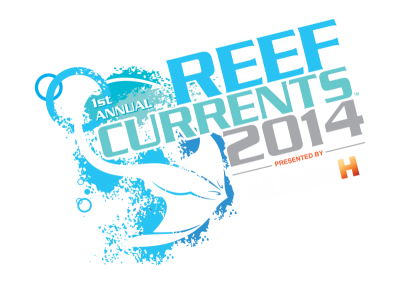 The Marine Aquarium and Reef Society of Houston, or more affectionately known as MARSH, has been Houston's most prominent aquarium club for many years. Co-founded by aquarium hobby legend, Eric Borneman, the club has seen many high points throughout its long existence, including a very successful MACNA 2006. In the years following MACNA, the club saw a bit of stagnation, as membership waned, meetings became irregular, and club activities were scaled back. Thankfully, MARSH is taking great strides to put Houston back on the aquarium keeping map. Besides a fresh new website, new blood in the Board of Directors positions, and an excited member base, the club is putting on an annual event called Reef Currents, which is scheduled for Saturday February 22nd, 2014.
Reef Currents is a single day conference that will play host to plenty of aquarium equipment and coral vendors, which will include the famed Coral Farmers Market (CFM), which has been traveling the country and loading up shows with tons of goodies. In addition to the corals, Reef Currents will also include three guest speakers, and the inaugural show's list is rather impressive if I do say so myself. The speakers include John Coppolino, Bob Fenner, and Matt Pedersen…all of whom are well traveled in the aquarium speaker circuit.
The show itself will take place at the Sheraton North Houston hotel on February 22, 2014. The doors will open up at 7am for registration and check-in, with the event drawing to a close at 6pm. The last hour and a half (from 4:30-6:00pm) will include a CFM auction, a huge raffle, and time for last minute shopping.
three cooperation with The Coral Farmers Market(sm) (CFM), MARSH will be hosting 3 speakers and coral vendors from all around the country for one day of education and shopping. This is a great opportunity for those in the Houston area to hear some great speakers and get a chance to visit with coral vendors specializing in tank raised corals. Tickets to the show are offered in a variety of packages. The full event pass, which gets you access to the vendor hall and guest speakers, is $25. That price won't last long, however, as the tickets will jump to $35 at the end of this year. For the vendor hall only, tickets are a mere $15.
Being a Houston native, I couldn't be happier that MARSH is putting on an annual event and you know we'll be there to provide full coverage.