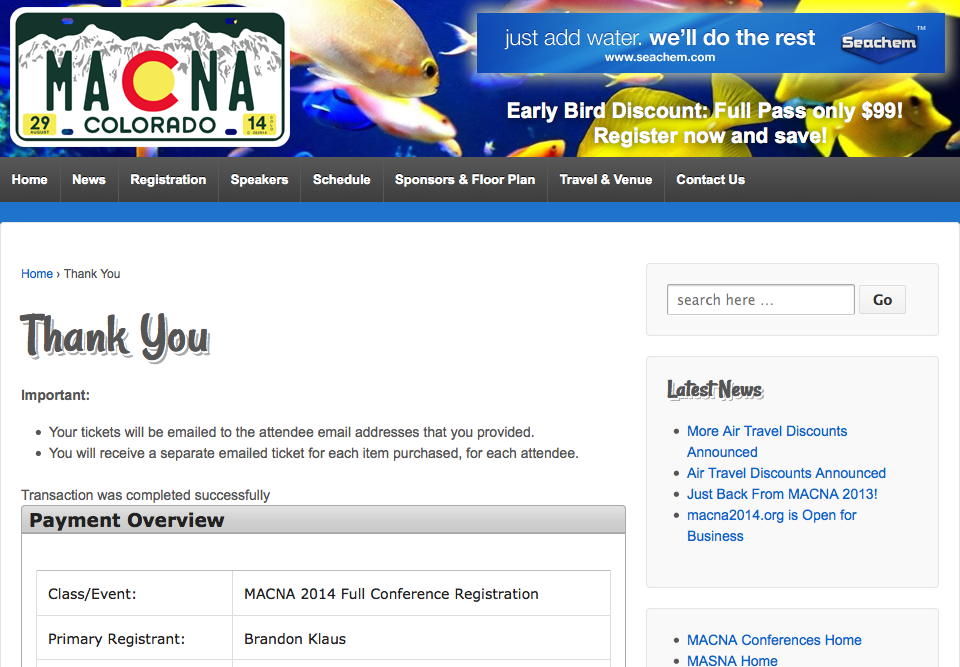 We've been regular attendees of the Marine Aquarium Conference of North America for the last few years, and we're proud to say that we will be making a fourth consecutive trip to the big show later this year. We took advantage of the discounted full conference pass, which cost us just $99 and is still available on the MACNA 2014 website. But don't drag your hands if you want to go. That ticket price will not last much longer. In fact, today might be the last day before it goes up.
MACNA is always a huge show for us. We comb the vendor hall, going from booth to booth scooping up as much information and as many photographs that we can get our hands on. And it seems like every year we make more and more friends. In fact, MACNA 2013 was a very good show for that alone, and we can't wait to see what this year's event has in store for us. Not to mention, it's taking place in Denver, Colorado, which has an abundantly thriving marine aquarium scene.
We'll continue on with our coverage of the pre-MACNA updates through the year. So stay tuned for those.