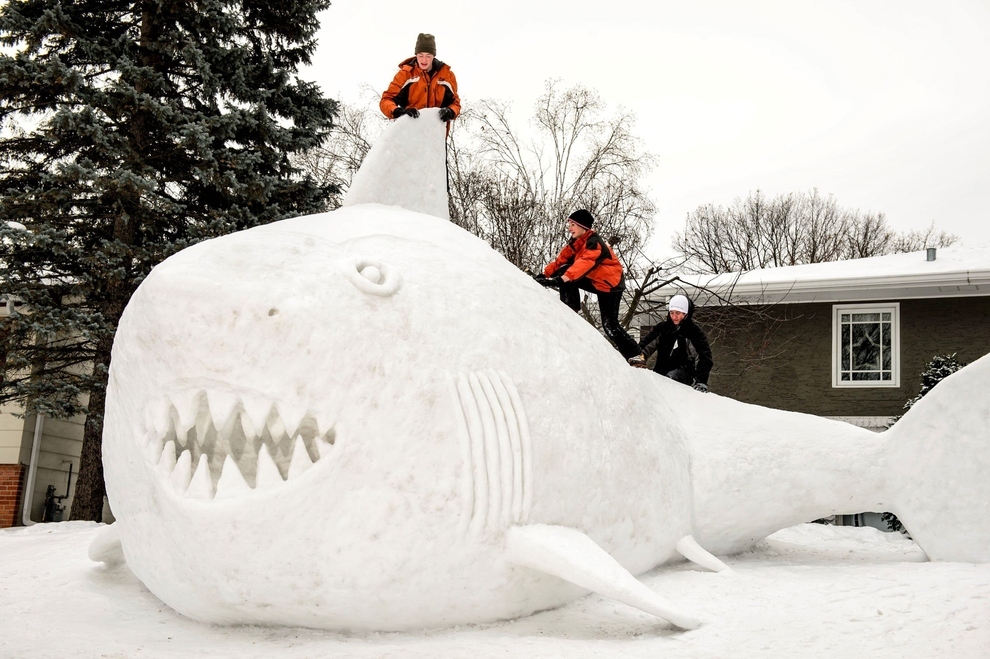 Here's a fun story to pick you up from the wintery blues. Yes, it's another winter related story, but it focuses on one very unique ocean life related snowman, so it's all good. A trio of brothers in Minnesota, obviously with nothing better to do, built a 16-foot tall shark out of snow in their front yard. The shark took a total of 95 hours to construct, and is full of rich details that would even make Frosty green with envy. There may not be any carrot nose, black hat, or coal eyes, but the shark has multiple rows of teeth and an accurate number if gill slits.
To show how the shark was created, the brothers threw together a time-lapse video showing the once empty yard morph into a mountain of a shark. It is truly amazing, and apparently this isn't their first rodeo. A couple of years ago, they even built a snowman pufferfish that had some rather extensive spines (see video below).
And a second video, appropriately
And here is the pufferfish from 2011.
Story via: Buzzfeed