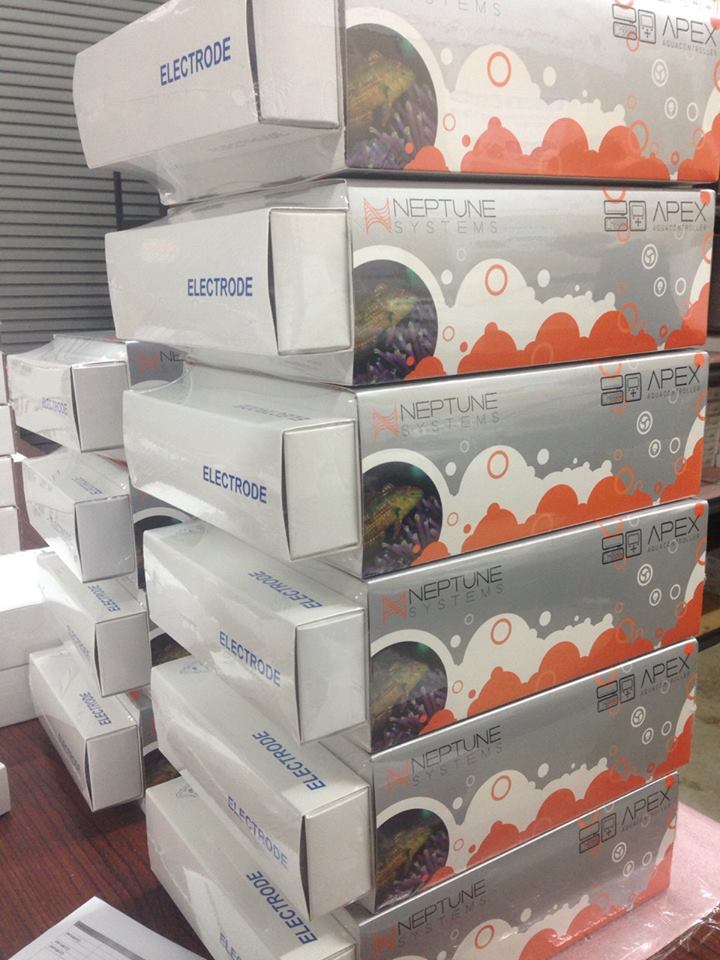 A week removed from the news that the Apex Lite was being discontinued, Neptune Systems has announced that they would be packaging their popular Apex controller into a new gold bundle. This new gold package doesn't include any new products that we haven't seen before. Instead it is comprised of several popular items rolled into one pakage, providing more savings for hobbyists looking to purchase a controller with a few more accessories instead of having to piece things together over time.
So what's included in the Apex Gold Package? According to the Neptune Systems Facebook page, for the retail price of $799.95, controller happy hobbyists will get:
Apex Base Unit
Energy Bar 8
Apex Display Module
Long-life Temperature Probe
Lab Grade pH Probe
Lab Grade ORP Probe
PM2 – Salinity Module
Lab Grade Conductivity (Salinity) Probe
For those not entirely familiar with all of the Neptune Systems controllers and their accessoires, the previously most robust Apex Controller package was priced at $524.95 and included everything above except the Lab Grade ORP Probe, the PM2 Salinity Module, and the Lab Grade Conductivity Probe. Priced individually, these three add-ons total almost $283. This means hobbyists will enjoy approximately $10. Not a huge discount, but at this point in the game, any savings helps a ton.
But the package goes beyond just the savings aspect. Where the highest level Apex bundle offered up just the basics, this package is one that many hobbyists are applauding because it contains all of the stuff they need and none of the stuff they don't. So, there's certainly a bit of convenience rolled into this new Apex Gold Package.
The Apex Gold will available in USA and Canada only, at least for the time being, and the units are expected to start shipping to retailers by the end of the week.