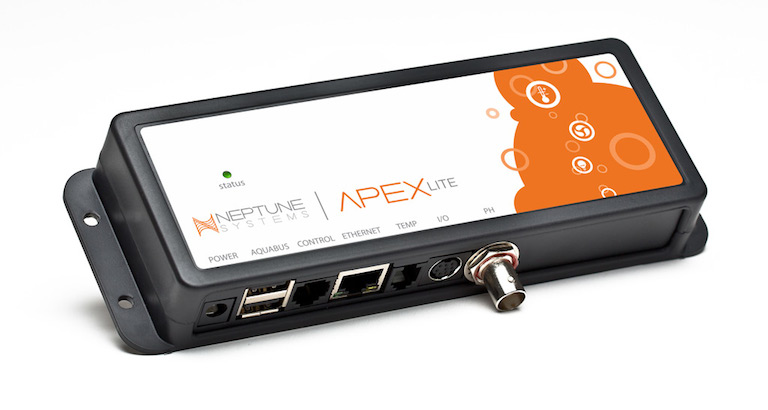 In a move that is shocking the aquarium keeping community, Neptune Systems announced on their website that as of 1/1/2014, they are discontinuing their very popular Apex Lite aquarium controller. Along with that announcement, Neptune Systems has also stated that they will continue to support the Lite controller, especially since there are so many on the market and still a lot that have yet to be sold. We reached out to representatives of the controller company seeking some sort of clarity on this very unexpected news, and our inquiries were met with the simple statement that the reasons are not for public disclosure. We can certainly respect that stance, though it causes speculation to run rampant.
We don't believe there is any internal turmoil within the confines of the aquarium controller manufacturer's walls. They are, hands down, the single best American made aquarium controller brand out there with some of the best customer service around. Coupling that with the fact that they have been on a tear developing new and innovative products and going through an entire brand makeover over the past two years, we believe that this is just a move to streamline the product line in favor of cost savings. After all, there is some redundancy in the line as the Apex and Apex Jr. both cover the opposite ends of the spectrum with still plenty of overlap.
As part of our inquiry to Neptune Systems, we did ask if there was a new product in line to replace the Lite controller. Our question was not answered by the time this article was written, but that doesn't really meany anything, to be honest. We'd love to see another new product emerge from the loss of the Apex Lite, though it would be hard to justify a need for one. Perhaps the Apex Jr. will be tweaked to let it better fill the void, but again, there is already so much overlap in the products that it would be a little difficult to justify from a manufacturing standpoint.
So, no need to worry, even if you just purchased an Apex Lite or were planning on doing so in the near future. As always, if we hear anything different, we'll be sure to update.