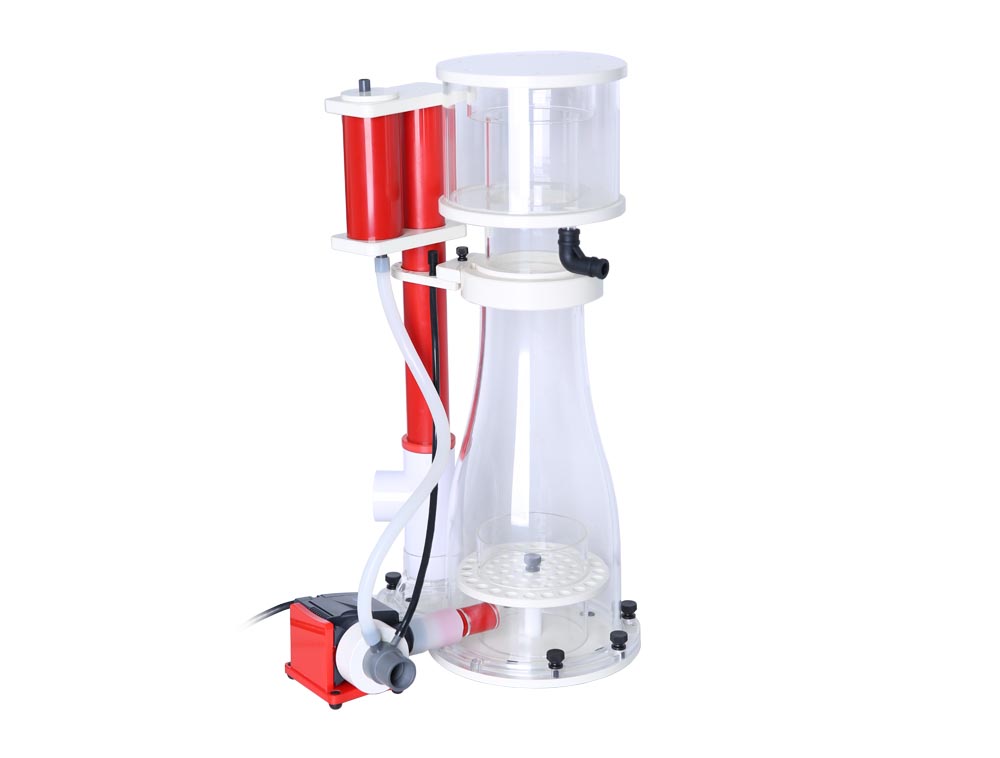 A couple of days ago, we wrote about the new Reef Octopus Prime protein skimmer that was being teased all over the net. For that article, we didn't have much information in terms of specs or features, as all we had were the teaser photos, but we're happy to follow up with the full details and much better imagery.
According to Reef Octopus, these new in-sump protein skimmers will come in two models, the Reef Octopus Prime-150 INT which is powered by the Aquatrance 1800S pump and the Prime-200 INT which is powered by the Aquatrance 3000S. For both skimmers, the bodies are made of cast acrylic in the wine glass shape, and like we stated yesterday, have twist and lock collection cups, sound deadening rubber feet, removable bubble plate, and removable bottom. In addition to that, Reef Octopus has added an interesting numerical min-max scale onto the riser tube of the Prime, which allows hobbyists to dial in the height of the water within the skimmer without guessing.
Further revealed by the images is just how much like the Vertex Omega skimmers that the Prime is, a point we speculated on yesterday as well. Save for the pump (Aquatrance instead of Sicce) and the use of nylon thumbscrews, the twist and lock neck, and the riser tube dial, this skimmer is almost a perfect clone of the Vertex.