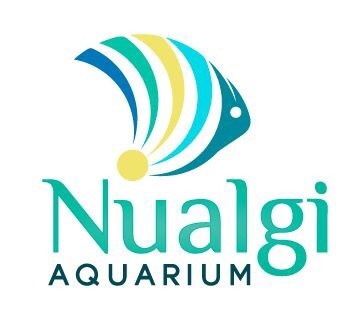 If you're at all connected with the aquarium community that thrives on social media networks, primarily speaking of Facebook of course, then chances are you have heard about Nualgi. Claiming to be an inorganic chemical (silica and micronutrient mix) that triggers a biological response to consume macronutrients, Nualgi is supposed to cure aquariums of Cyanobacteria blooms and other nuisance algae problems. As with any product with lofty benefits and seemingly no major drawbacks, we were very hesitant to buy into the concept, but still decided to give the product a shot when we got our free sample. It should be noted that Nualgi is giving away free samples to anyone and everyone who asks for it via their website or Facebook page.
We got our sample a few weeks ago, which showed up in an unlabeled black bottle with no dosing instructions or anything to indicate what it was. But again, this was a free trial sample and not the final product. Still, because we didn't know a whole lot about the product, we were very hesitant to put it in our tank. Throwing caution to the wind, however, we proceeded to read the dosing instructions and stated with our first dose.
Our test aquarium was in need of some love, so we thought it would be the perfect testing grounds. We had a pump go out, causing a slight Cyanobacteria bloom. We also had a touch of hair algae that was more of an aesthetic issue than anything. So, in other words , challenged accepted, Nualgi.
Per dosing instructions, out little nano was to receive approximately 0.5ml of Nualgi once a week. We dosed at the same time the lights came on, again a suggestion by Nualgi Aquariums, and started to monitor the tank.
After the first week, we didn't notice any differences. They cyano and hair algae were still present, but the tank wasn't negatively impacted in any way. So there was plenty if relief there, and we continued with out second dose. At the time we dosed the second time, we didn't immediately notice anything special. As the day progressed, however, we noticed the cyano had completely disappeared. Normally, the cyano would just get worse as the day progressed, only subsiding after the lights went out at the end of the day. There has been no noticeable change in the hair algae, but seeing the cyano disappear was a nice sign.
It is still way too early to tell if the Nualgi dosing is successful or will have long term success, but so far things are going pretty well. The zoanthids have been looking fuller, though we can't exactly give credit for this to the silica dosing.
We will be updating with results as the weeks press on, but so far we are having positive results.