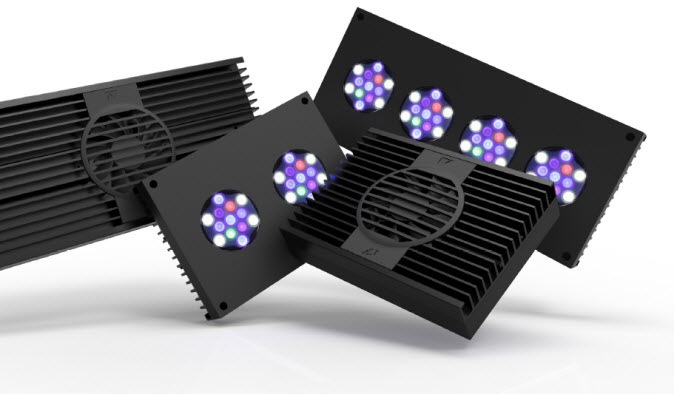 AquaIllumination has surprised us with a brand new fixture, and it's taking the most popular features of the flagship LED fixture, the Hydra FiftyTwo, and cramming them all into a smaller package. Dubbed the AI Hydra TwentySix, this new fixture is exactly half of its larger counterpart. It sports 26 LEDs in all of the same colors (Cree XP-G2 White, Cree XT-E Royal Blue, Osram Very Deep Blue, SemiLED 415nm Violet, SemiLED 400nm UV, Osram Oslan Deep Red, and Cree XP-E2 Green), along with wireless capabilities that are copmatible with the AI Director and the new AI Controller.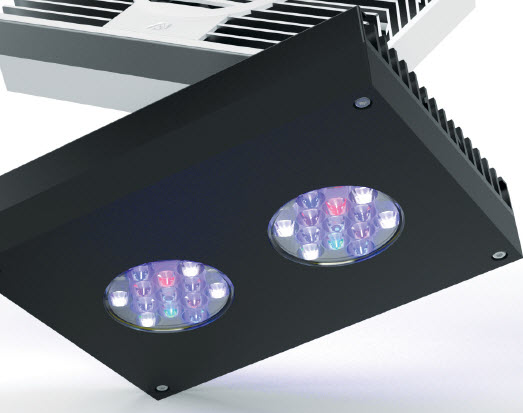 The LEDs will sit behind 80 degree optics at the product's launch, though a set of 50 degree lenses will be available sometime thereafter. This gives the Hydra TwentySix a spread of approximately 24″x24″ and PAR numbers around 260 uMol at its peak.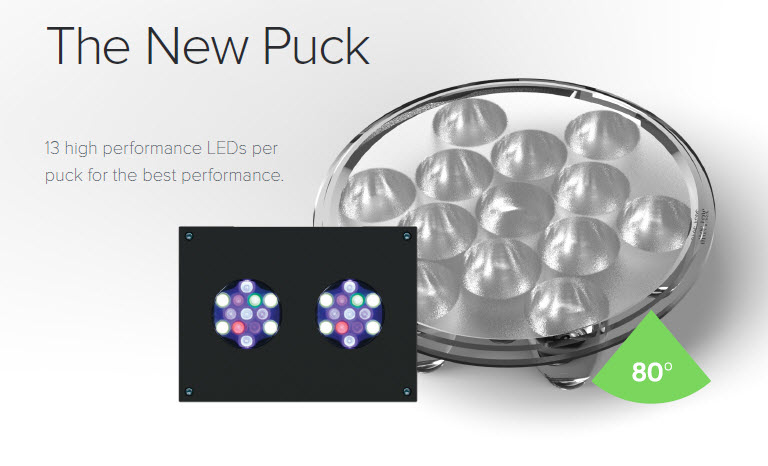 The AI Hydra TwentySix will have a retail price of $399, same as the original Hydra, and dealers will start getting their units starting on May 29th.