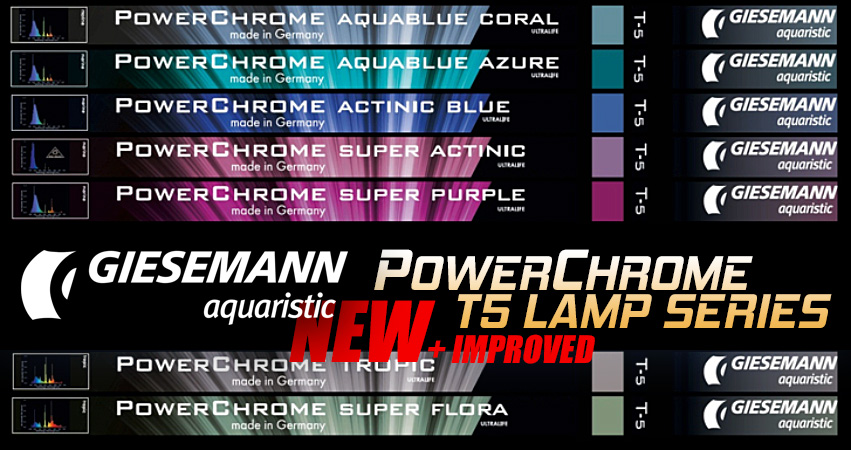 Much like everyone else at Interzoo, CoralVue and the product manufacturers for whom they distribute have been extremely busy with new product launches. Giesemann Aquaristic, who happens to be one of those companies, has released a new and improved line of their popular T5HO Powerchrome Lamps. Now in their 12th year of production, the PowerChrom lamps have been a popular choice amongst aquarium keepers, including yours truly. Despite being relatively unchanged over that span, for 2014 they will be seing some updates that will include several new colors.
To keep the product line up to par, cheesy pun intended, Giesemann has incorporated the latest in fluorescent technology by using the newest advancements in Tri- and Penta-phosphor blending which is said to increase performance and coloration, as well as extend the life of the lamp.
Color wise, the PowerChrome lamps will be introduced in seven new colors to replace the previous generation. These include two geared toward freshwater and five for saltwater. The new saltwater colors include the Aquablue Coral, Aquablue Azure, Actinic Blue, Super Actinic, and Super Purple. Freshwater enthusiasts will enjoy the PowerChrom Tropic and Super Flora T5 tubes, though salty keepers looking to add some intense whites might also venture to these lamps sa well.
These new colors will be available in July and will come in the usual sizes of 24, 39, 54 and 80 watts.