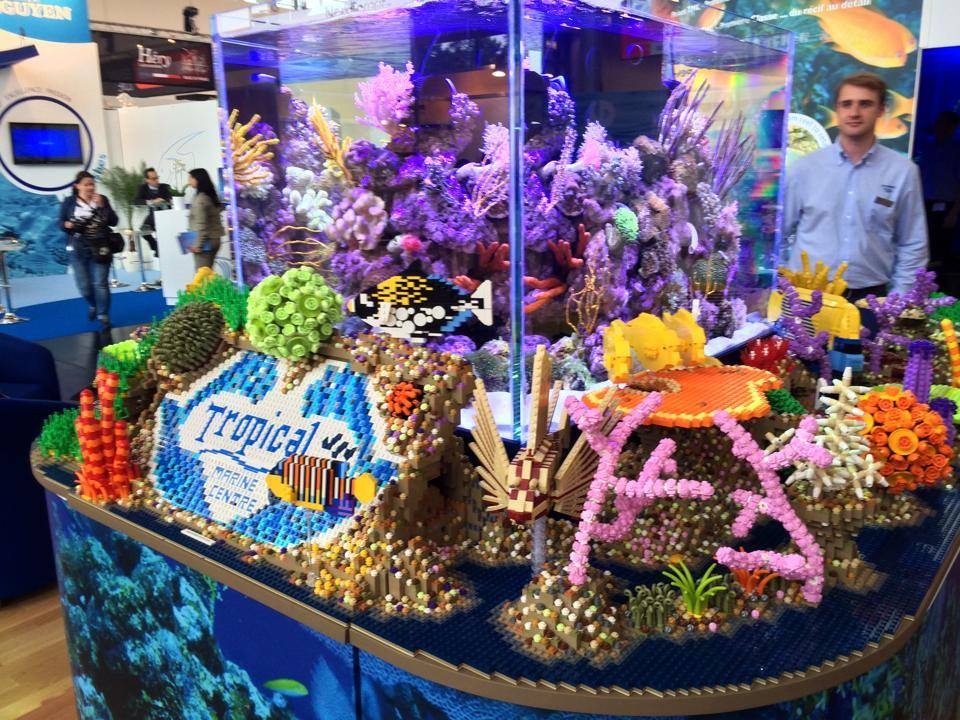 Do you remember that awesome LEGO reefs from Tropical Marine Centre that was on display at InterZoo 2014? Well, if you're as much of a LEGOfile as we are, then you'll be tickled by the fact that you can buy LEGO models of each of the fish and invertebrates that were shown at the big multi-national aquarium show. Falling under the name ReefScape, these colorful block designs were designed by certified LEGO professionals and feature 16 models spread across 3 series. The collection includes fish like the blue spotted stingray, yellow tang, clown triggerfish, Ocellaris clownfish, seahorses, and even coral banded shrimp to name a few.

Each model is incredibly detailed, sporting the signature color scheme of each species and even moving parts such as fins. Many of the smaller fish come in pairs or even trios, not only giving hobbyists their money's worth, but also somewhat mimicking how these animals are seen in nature. For example, the clownfish come as a male-female pair, and the female is even larger than the male. That's a key detail that would normally be lost on generalized models like these.

Like most other LEGO products, the ReefScapes models aren't exactly easy on the pocketbook. The range for these runs from £29.99 to £99.99 (that's British Pounds) depending on which fish you buy. Of course, that price is based on the complexity of the model, with the LEGO lionfish topping the charts. While the LEGO fish are plentiful, we haven't heard if the coral versions will be available, though we assume they will be at some point. Thankfully, many of the fish come with some coral or rock background, so it's not like you'll just have a bunch of loose LEGO fish laying around.
Links to the LEGOs:
Maidenhead Aquatics
Maidenhead Aquatics at Chichester on Facebook
ReefScape Model Series LEGO
ReefScape on Facebook