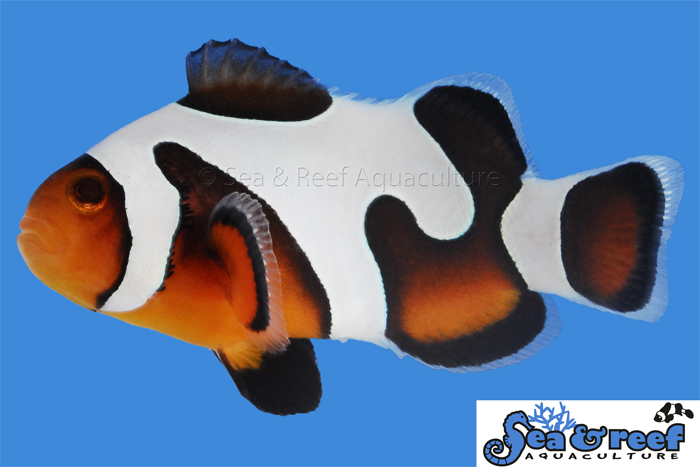 Yesterday's reveal of the brand new and totally awesome Black DaVinci clownfish wasn't the only news from Sea & Reef Aquaculture. The marine ornamental breeders also unveiled another new object of our desire with the MochaVinci clown. While we don't think it is anywhere close to the awesomeness of the Black DiVinci, we have our preferences, it's an interesting fish in its own right. Like the Black DaVinci, the bars of the mocha variant blend together beautifully, though they seem to do so in a much smoother pattern. And obviously instead of a pure black backdrop, the MochaVinci clowns sport a dark hue that blends into a vibrant orange as you travel from top (dorsal) to bottom (ventral).
According to Sea & Reef, the MochaVinci will be offered up in two distinct grades, MochaVinci Clownfish Grade A and MochaVinci Clownfish Grade B, which follow typical clownfish grading with the A variant having a more elaborate pattern. In fact, the Grade A version is said to have at least two connected stripes on each side of the body, where the B grade clown has swirly patterns but the stripes are not connected at all or connected on one side only.
If you care to see the fish's heritage, or where some of these traits originated from, be sure to hit up Sea & Reef's website.