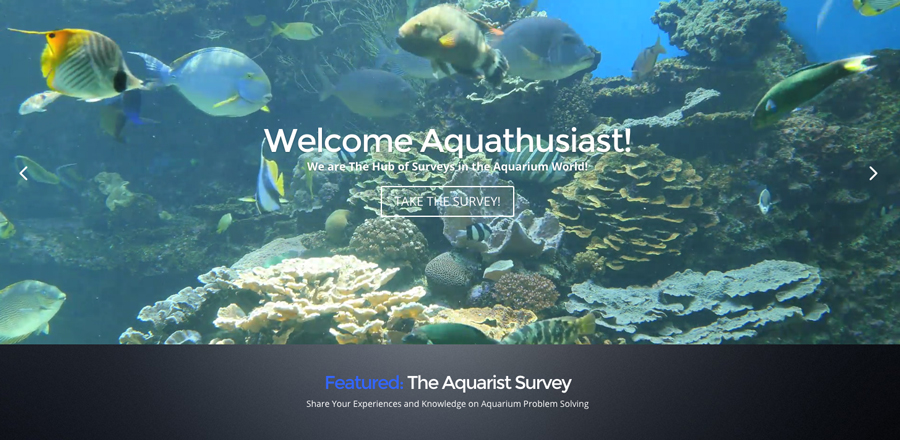 The folks at Aquarium Surveys are poling Aquarists across the US.  For your time and effort they have collected some nice prizes from the following companies.  I took the survey and it only took me 4-5 minutes.  To take the survey click the image above or click here.  Below are a list of prizes you could win.  The survey will end on Monday, December 31st Friday, January 31st* and it was just announced today.
At AquariumSurveys.com, we believe that communication breeds innovation. By participating in the Aquarist Survey, you are communicating a piece of your aquarium experience that will help experts nationwide understand the trials and tribulations of your specific category of aquarist (be it freshwater, saltwater, discus, or shark owner). In this way, the barrier to entry into the aquarium world will be shrunk with every response recorded to this survey. Thank you for your interest in helping build knowledge in the aquarium hobby!
* Aquarium Surveys have extended the survey until January 31st.
1st Prize
2nd Prize
3rd Prize
4th Prize
5th Prize
6th Prize