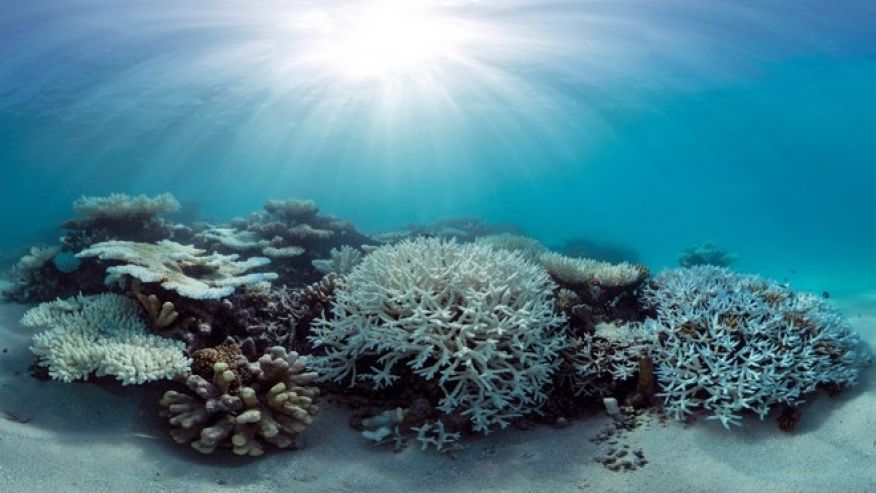 The Caledonian Sky, owned by British company Noble Caledonia Damage accidentally ran aground on a pristine Indonesian coral reef could total well into the millions of dollars in damages, according to environmental groups working in the region.
Researchers for Conservation International Indonesia (CII), Papua State University and the Regional Technical Implementing Unit (UPTD) found that the grounding of the 297 foot Caledonian Sky cruise ship on March 4th caused massive damage to several reefs that are unique to Raja Ampat, a remote and idyllic island chain west of Indonesia's Papua province.
"The types of reefs that were damaged by the ship are Genus Porites, Acropora, Pocillopora , Tubastrea, Montipora, Stylopora, Favia and Pavites. It will take decades to restore the reefs," Ricardo Tapilatu, who headed the research, told the Jakarta Post.
Official sources say about 1,600 square meters of coral was damaged with damages estimated between $1.28 million and $1.92 million that they believe will be the responsibility of cruise line.
The Caledonian Sky, owned by British company Noble Caledonia, was finishing a bird-watching trip on Waigeo Island when it veered slightly off course on March, 4th and slammed into the reef.  An investigation into the incident found that the cruise ship allegedly entered the area without consulting local guides and that ship's crew relied on GPS navigation without considering the tide.
"The skipper forced the ship to enter the area, which was not open to cruise ships," CII spokesman, Albert Nebore, said.
Noble Caledonia called the accident an "unfortunate" incident and added that the company is "firmly committed to protection of the environment" and fully backed an investigation, but made no mention of compensation.
The Caledonian Sky has since been refloated, inspected and removed from the reef.  The inspection revealed that "the hull was undamaged and remained intact," the company said.  The ship itself "did not take on water, nor was any pollution reported as a result of the grounding," Noble Caledonia added.
Indonesia's Environment and Forestry Ministry has deployed its staff to identify the damaged coral reefs and collect evidence that they will use to demand compensation from the British company.  Ministry spokesman Djati Witjaksono said, "We will discuss with experts the amount of compensation the company must pay [to Indonesia]."
Locals in Raja Ampat say that besides the damage to the reef, the accident has also put a major strain on the local economy, which relies heavily on snorkeling and scuba-diving tourism.
Coral reefs are the main attraction for many tourists in the area. It is counterproductive for our tourism prospects," Laura Resti, from Raja Ampat's homestay association, told the BBC. "We have tried to conserve those coral reefs for a long time, and just within few hours they were gone.
Resti added: "I am so sad and feel ashamed to take tourists there."
Related: Carnival's Princess Cruise Line to Pay "Largest-Ever" Fine for Intentional Dumping