2018 is shaping up to be an exciting year for the Seneye product line! Seneye will be previewing 7 new products at this years Aqua 2017 in Telford, UK and from the looks of it, everyone will want these exciting products added to their fish tank!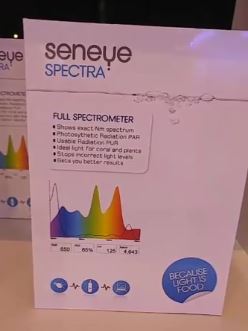 First up is the Seneye Spectra. This Full Nano precision spectrum meter will allow the aquarist to view the exact Nm spectrum produced by their lighting fixture, allowing them to then match a coral's lighting requirements with pinpoint accuracy. One of the most exciting features is the aquarist's ability to put the coral's action spectrum on the meter's screen. Once this is done, the aquarist can then put the device under the aquarium's lights to see if the desired placement of the coral will receive the correct lighting requirements for growth, in both spectrum and intensity! By taking the guess work out of placement of corals, this new meter will be a wonderful tool for anyone trying to keep a reef aquarium.
Seneye Coral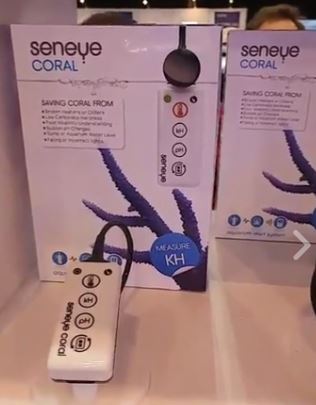 What many have been waiting for Seneye seem to be answering, an affordable KH monitor, but also feature rich with other monitoring abilities.  Seneye Coral is an affordable KH meter that will monitor your aquarium's KH levels in real time giving the aquarist updates every thirty minutes.
Features include
Real time Monitoring of KH
pH Monitor
Highly accurate light meter
Water level Monitor
Temperature Meter
Seneye Coral stays accurate by using the Seneye slides available in packs of 3 for 3 months accuracy.
Expected launch early to mid 2018
We are informed the price should be close to the existing Seneye Reef.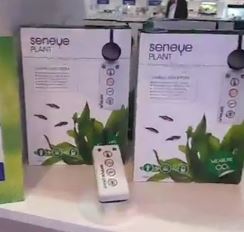 The Seneye Plant was designed to meet the needs of planted aquariums. This monitor will provide real time Co2 levels in your aquarium, alerting you if there is a drop in reading or a failure such as a broken Co2 solenoid.
In addition to the meters and monitors mentioned above, Seneye has also added a few new products to their current Seneye monitoring system.
Seneye leak detectors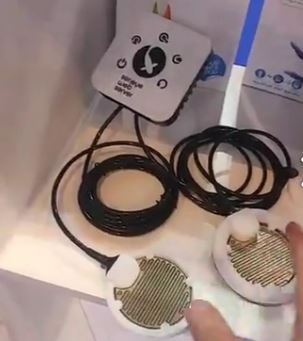 Seneye has developed an add on leak detector that will plug directly into the Seneye Web server box, utilizing the extra port on the unit. Seneye users can now be alerted in live time to any leaks that might be occurring in their system. Currently, the leak detectors will be available in two versions: Carpet mount and under cabinet.
Seneye Air
The Seneye Air is another new addition that can be plugged directly into the Seneye Web Server. This new product allows the user to monitor the temperature and humidity of the environment surrounding the aquarium. How is this useful?  If your room is too cold, your heaters may be working too hard, resulting in untimely failure. Conversely, if your room is too hot, your aquarium might be overheating, resulting in unsafe temperatures for your corals or causing your chiller to run overtime, wasting energy. The humidity component is useful in monitoring and controlling excess moisture.
Seneye Reptile Monitor
Seneye is also breaking out into a new field. With the launch of the Reptile monitors, the Seneye Desert and the Seneye Jungle, be sure to see Seneye in every pet store next year!More information is to come on these products, but the aim is to allow for humidity monitoring and dual temperature zones.
We will be keeping our eyes open for more information regarding these new, exciting products from Seneye, but one thing is for sure, Seneye is about to bring to market some unique products at a very affordable price! Couple that with Seneye's renowned accuracy and reliability and you can't go wrong!
To see a preview from the show in the UK, check out the full video on Seneye's facebook below.