Fish Farm 3 is the latest advance in the popular Fish Farm series — buy, breed, cross-breed, sell, and enjoy plenty of freshwater and saltwater fish, including seahorses, whales, dolphins, sharks, starfish, and jellyfish.
The app delivers the best parts of owning an aquarium without any of the drawbacks. No algae! No leaks! Raise more than 280 species of fish. Buy. Sell. Breed. Become a fish tycoon!
Reach higher levels to access more fish, decoration, and aquarium inventory. Breeding and selling your fish wisely earns coins to further advance and refine your aquariums.
Don't forget to feed your fish and to change the water, either by hand or by automation.
Do you want to try out different lights or enjoy the fluorescent inhabitants by switching off the light? Just do it!
Not only that, the 3D graphics got even more lifelike to take the most out of your device, but also heaps of other advances are available now: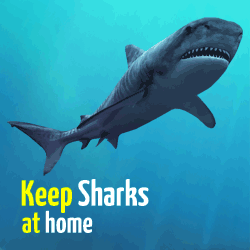 • Big fish, seahorses, starfish
• Recolor your fish
• Decoration in 3D
• New game to earn coins: Catch Fish
• Sell your aquariums
• Automate chores to focus on enjoying aquariums
• Win daily prices
• Clean your aquariums
• Equip different lights
• Night Mode
• Put unused items into Storage instead of selling them
• More fish
• Baby fish are not just smaller adults, they change their shape when growing
• More realistic fish, such as moving gills and growing bellies
Features:
280+ species of brilliantly colored, realistic 3D fish
Customize up to 20 aquariums with lots of decorative items and corals
Saltwater, freshwater, jellyfish, and open ocean aquariums
Cross-breed your fish for unlimited variations
Most realistic fish movements ever
Send and receive gifts
Acquire Skills to make the game easier to play
Catch fish using your finger
Zoom into aquariums
Collect fish to earn rewards
Enjoy the offline-playing capability
Pay once for the Exchange and access all fish, decoration, and inventory
Click the 1st link to visit the Fish Farm Facebook page and the 2nd link will take you to the app download page.  The app is compatible with Apple and Android phones and tablet devices.
About the App and the Founder, Raik Bittner:
I am in the app business since 2009. Basically since the beginning of the iPhone.
I am a big reef aquarium fan. Unfortunately I owned only one small reef tank in my life. Because I moved a lot and never had enough time and space to get bigger ones.
With an app I could have my aquariums always around me. But there was no app available at the time when I began creating Fish Farm so I started to develop the first version of MyReef 3D for iPhone. An app more like a screensaver.  It was quite successful and so I continued to improve the app and developed the first version of Fish Farm which is an aquarium game.  In the meantime my brother joined the company.  Since 2009 we have made several updates to further develop the game.
"It is probably the most realistic aquarium simulation available for mobile devices.  There are a lot, but no one can compete with the realism in graphics which was always the main focus."
Give it a try to see for yourself.  It only takes a minute or so to get started with farming!