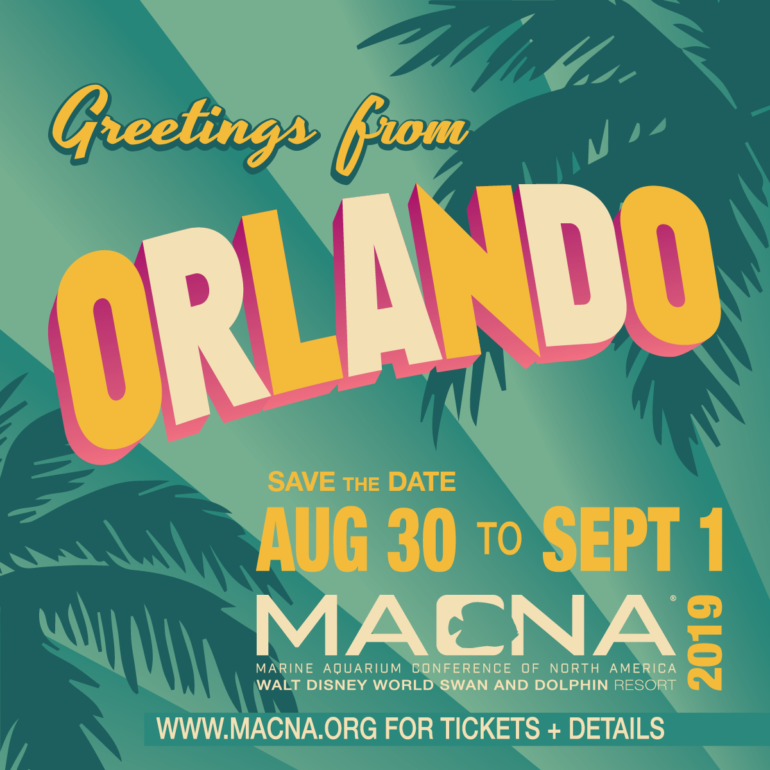 MACNA Las Vegas is less than 2 weeks away and the cat is officially out of the bag with the MASNA announcing that the 2019 MACNA conference will be held in Orlando, Florida. Below is the office release.
MACNA 2019 Official Press Release
Announcing MACNA 2019
Celebrating Aquaculture
August 30th – September 1st, 2019
Orlando, Florida
Walt Disney World Swan and Dolphin Resort
MASNA is proud to announce that the theme for MACNA 2019 will be "Celebrating Aquaculture".
Promoting the ethical growth of the marine aquarium hobby, supporting captive breeding and propagation efforts, and ensuring a sustainable future for the marine environment are at the core of MASNA's goals, and we intend to elevate our efforts in educational outreach, scholarship, and the healthy, sustainable promotion of the marine ornamental hobby with a closer focus on its practices.
Many of the MACNA 2019 presentations and workshops will be centered around celebrating aquaculture and we hope that our attendees, exhibitors, and media partners can join us in the promotion and advocacy of this message.
Full Conference Tickets go on sale September 7th for MACNA 2019 at MACNA 2018. Join us in Orlando for the most magical MACNA yet!
For the first time in MACNA history, we will be exploring the wide world of marine aquariums on a Disney property!
Plan to spend the warm summer days on the exhibit floor immersed in the latest products and coolest corals and then head into Orlando to experience all the shopping, dining, and thrills the theme park can offer.
We've designed MACNA 2019 with families in mind, from a family focused venue, to kid's activities on the exhibit floor. Make MACNA your 2019 family vacation destination!