We are pleased to announce a new trade show that is coming to the Carolinas next year. Welcome to the 1st annual Carolina Reef Experience! The show will be held in Columbia, SC on November 2nd, 2019. We will have some of the best livestock and dry goods vendors attending the Experience and we encourage you to come by for the Experience!
Some of the best livestock vendors and dry goods vendors in the country will be on display at the Carolina Reef Experience and we are excited to share the news with you. Vendor booths are almost filled. If you are interested in locking down a both space or sponsorship package then please contact us here.
Vendor Lineup
We are also very excited to announce that Julian Sprung will be our guest speaker at the Experience.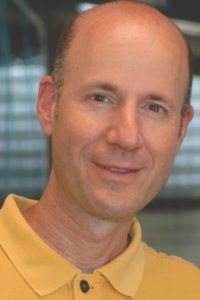 Julian Sprung is an American writer on marine aquarium fish keeping. He is an alumnus of the University of Florida where he studied zoology.
Sprung has authored articles in aquarium hobby publications such as Freshwater And Marine Aquarium, Seascope, Advanced Aquarist Online, Aquarium Frontiers, Marine and Reef Aquarium USA, Practical Fishkeeping, Tropical Fish Hobbyist, and Coral. Sprung is one of the authors of The Reef Aquarium 3-volume book series and is a frequent lecturer at reef aquarium hobby conventions and gatherings. Simply put, we consider Julian to be the Godfather of reefing in the US and we are super excited to have at the Carolina Reef Experience.
In 1991 Sprung, with fellow marine aquarium enthusiast Daniel Ramirez, co-founded the company Two Little Fishies, Inc., a manufacturer of marine aquarium supplements, media, and accessories.
The Carolina Reef Experience will be held at Gala Event Center – 533 Clemson Rd, Columbia, SC 29229. Join us as over 25 industry leading vendors come together to bring the best livestock & Dry Goods to the southeast for the inaugural event. The 2019 Carolina Reef Experience will be held at the 13,000 Sq. Ft. Gala Event Center on Clemson Rd. The venue is a short 3 minute drive from the I-20 Clemson Rd exit and a 10 minute drive from the I-77 Killian Rd exit. The event is also Located 25 minutes from Columbia Metropolitan Airport and about 15 minutes from downtown Columbia, Riverbanks Zoo, Fishy Business and Palmetto Reef.
About the Venue
The Gala by JW boasts a 13,000 square foot space located Northeast Columbia convenient to I-20 and the Village at Sandhills and it is conveniently located next to Aquarium Specialty.
Bringing Children? No problem, we will have a kids area located next to the main ballroom. Children 12 & Under get in for free.
Also by attending the show you will be helping us support the Oceans Reef Project. 10% off all ticket sales will go towards their 501(c) 3 non-profit business. Additionally we will have at least one food truck at the show and 5% of food sales will go towards the Oceans Reef Project. Come hungry and help support our Friends at Oceans Reef Project.
We will have lots of amazing raffle prizes and VIP passes. To learn more about ticket prices and the show, please visit the Carolina Reef Experience website or stay in touch with us through our Facebook page. We will be posting more information about the show up until the show date. We are looking forward to seeing you at the Carolina Reef Experience!