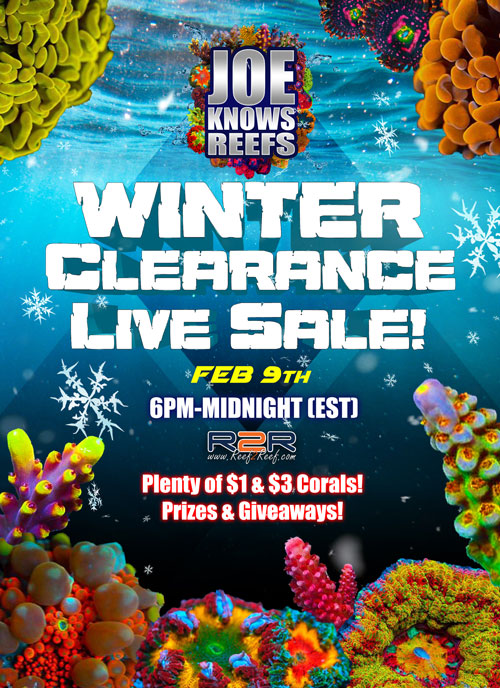 Joe Knows Reefs is at it again with another live sale that you probably don't want to miss. The live sale will begin this Saturday at 6:00 PM and it will end at midnight (EST). No word on how many corals Joey will have during the sale but I'm sure they will have hundreds of corals that are available during this 6 hour live sale on Reef2Reef. To learn more click here to go the the Reef2Reef thread or keep reading. Joey posted some teasers for the sale. Scroll down the page to see what Joey is cooking at JKN.
REEF DREAMS 2019 – March 9th Charleston, SC
Trade Show season is heating up and with that said, its worth mentioning that the 2nd annual Reef Dreams trade show is coming up on March 9th. The show will be held at the Omar Shrine Center from 10:00am – 4:00pm. We will be attending the show as a vendor along with lots of other well known dry goods and livestock vendors.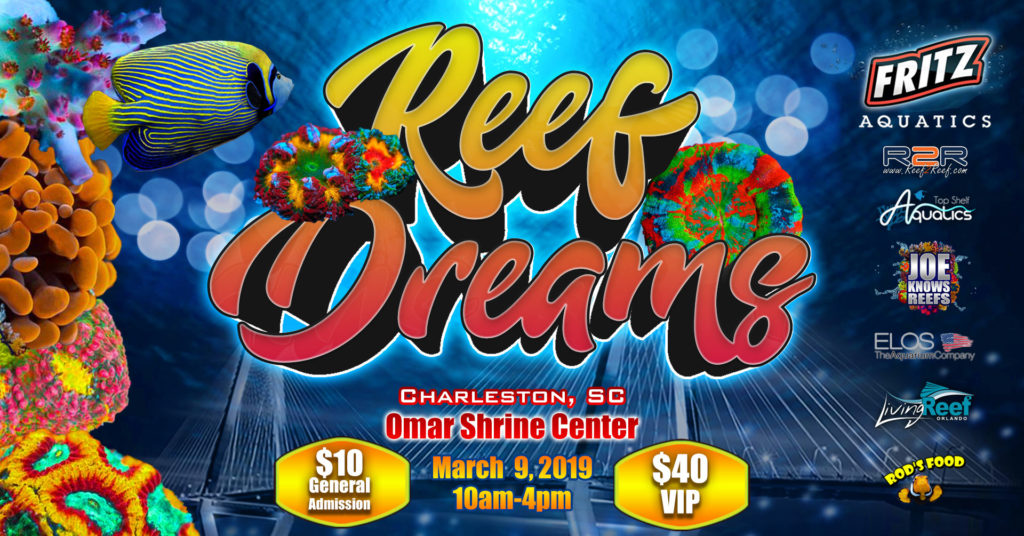 Live Sale Details

Want to win a $200 gift card for use DURING the sale? It's pretty easy. Follow the steps below and you will be automatically entered into a drawing for a $200 gift card that can be used DURING (or after) the sale.
1 – "LIKE" our Facebook page: 
https://www.facebook.com/joeknowsreefs/
2 – "SHARE" our Facebook post about the sale:
https://www.facebook.com/joeknowsreefs/photos/a.166789020013918/2989334407759351/?type=3&theater
3 – Sign-Up for our newsletter
http://eepurl.com/bEsNYL
4 – Make a post in THIS thread
5 – When completed with the steps above, send an email to joe@joeknowsreefs.com with your name so that we can verify your entry and I will send a confirmation reply.
DEADLINE FOR ENTRY IS FRIDAY FEBRUARY 8th at 8pm EST
The winner will be drawn and listed in this thread on Friday February 8th at 9pm EST