The perfect and safe functioning of the powerbars in an aquarium controller system is of essential importance. A malfunction of the powerbar can lead to significant losses in aquarium livestock. Therefore, it is critical to have the best aquarium controller equipment available.
The new and improved GHL Powerbars feature on/off switching of electrical loads for components such as heaters, cooling devices, solenoid valves for CO2control, or stream pumps.

GHL Powerbars are specifically designed for use with their Profilux aquarium controllers. GHL uses components are that are UL-certified and flame retardant. The powebars can be easily mounted to about any surface with the mounting holes for easy instillation. Mounting holes are conveniently placed on the side or back (depending on the model) for easy installation of the Powerbars on walls or in aquarium cabinets. To see an example of an over the top GHL setup click here.
Switching safely
Depending on the ProfiLux model, up to 64 switchable sockets and a maximum of 32 dimmable sockets can be controlled separately.
For switching GHL uses robust and reliable high inrush current (HIC) industry-relays instead of less expensive  semiconductors. These relays are specified for 16 A @ 250 VAC and are able to withstand even up to 160 A for a short while, switching of critical loads such as MH-ballasts, switching power supplies or large chillers is no problem at all for the 6E-PAB.
Also the power consumption of individual loads per socket can be measured separately (versions with PAB only). The integrated LEDs indicate the switching status of the individual outlets. Fuses protect the powerbars against overload (depending on version).
Unlike some controller manufactures, GHL provides Powerbars for several countries including; Schuko (Germany, Austria, etc.), Switzerland, Belgium / France, UK, USA / Canada.
Features and Specifications
6 independently switchable sockets with a continuous current of max. 15A each (depending on country version)
Extremely robust high-inrush current (HIC) industrial relays: Each relay is designed for a continuous current of 16A and a short-term peak current of 160A
Current measurement per socket to monitor the connected equipment
NEW Illuminated logo, different colors and flashing codes provide information about the current system status at a glance
2 ProfiLux Aquatic Bus (PAB) connections for reliable communication with ProfiLux aquarium controller and other system components
Status LEDs for communication, operation and switching status of the individual sockets
Switch with integrated fuse
Heavy-duty, grounded power cord, 1.80m / 6 feet long
Fallback fail-safe setting: In the event of a communication problem between ProfiLux and the powerbar, each socket takes an user-defined state.
Robust side mounting brackets
Practical arrangement of the sockets: The arrangement in a row and the distance between the sockets make it possible to plug in almost all devices (even bulky power supplies) at any position. In contrast to multi-row powerbars, the single-row arrangement allows simple and tidy cabling.
Different country versions
The Powerbar 6E-PAB – like other GHL powerbar models – is available in different country versions.
The following versions are currently available: Schuko (e.g. Germany, Austria), France/Belgium, Great Britain, USA/Canada, Switzerland (delivery from May 2019), others on request.
Country versions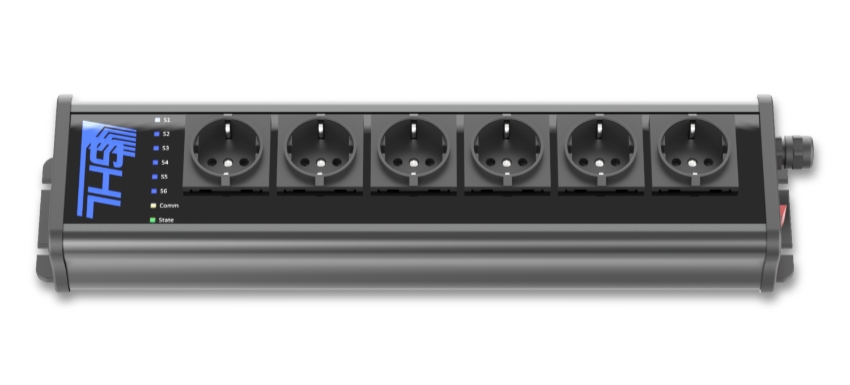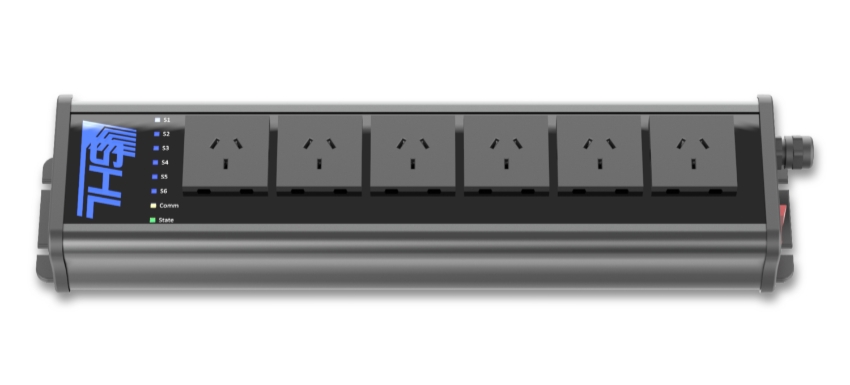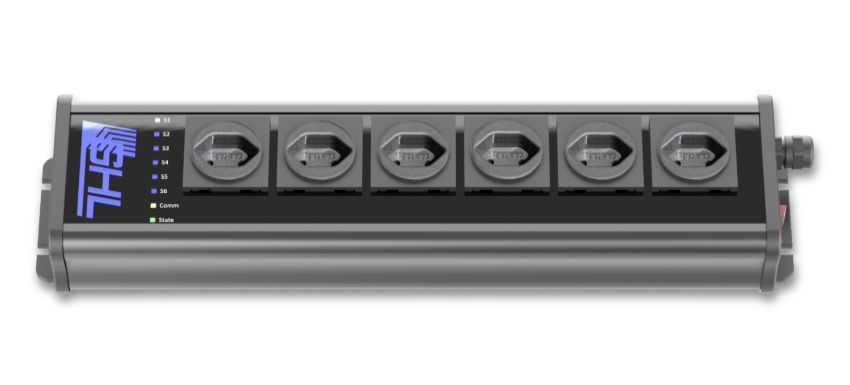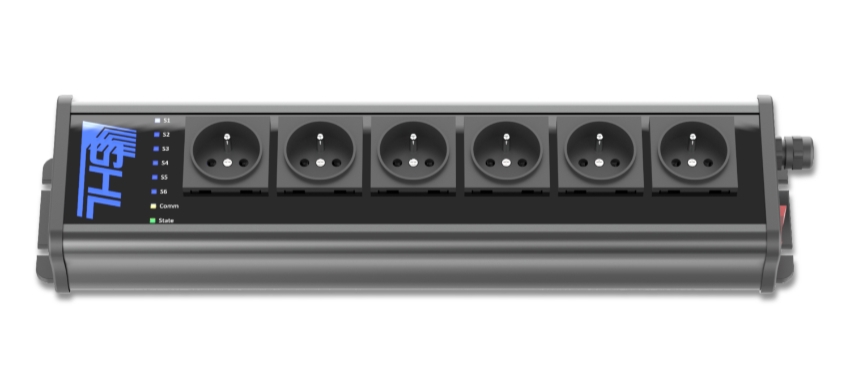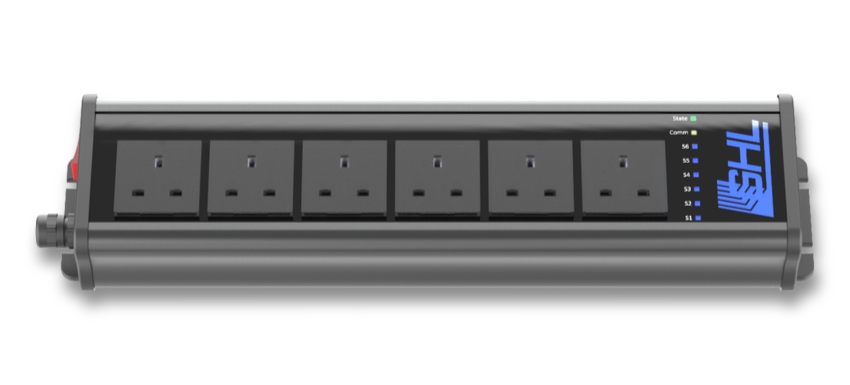 *the UK version of the Powerbar was intentionally rotated due to the different socket orientation
For more information about GHL products, visit your authorized GHL local fish store or online retailer.