From time to time we like to showcase high end aquariums and describing this gem as high end is an understatement if there ever was one. Kyle Elder is a designer and acrylic fabricator and we are pleased to share some of his handy work with you. Keep reading below to learn more about his awesome 200 gallon reef aquarium project that many of us can only dream about.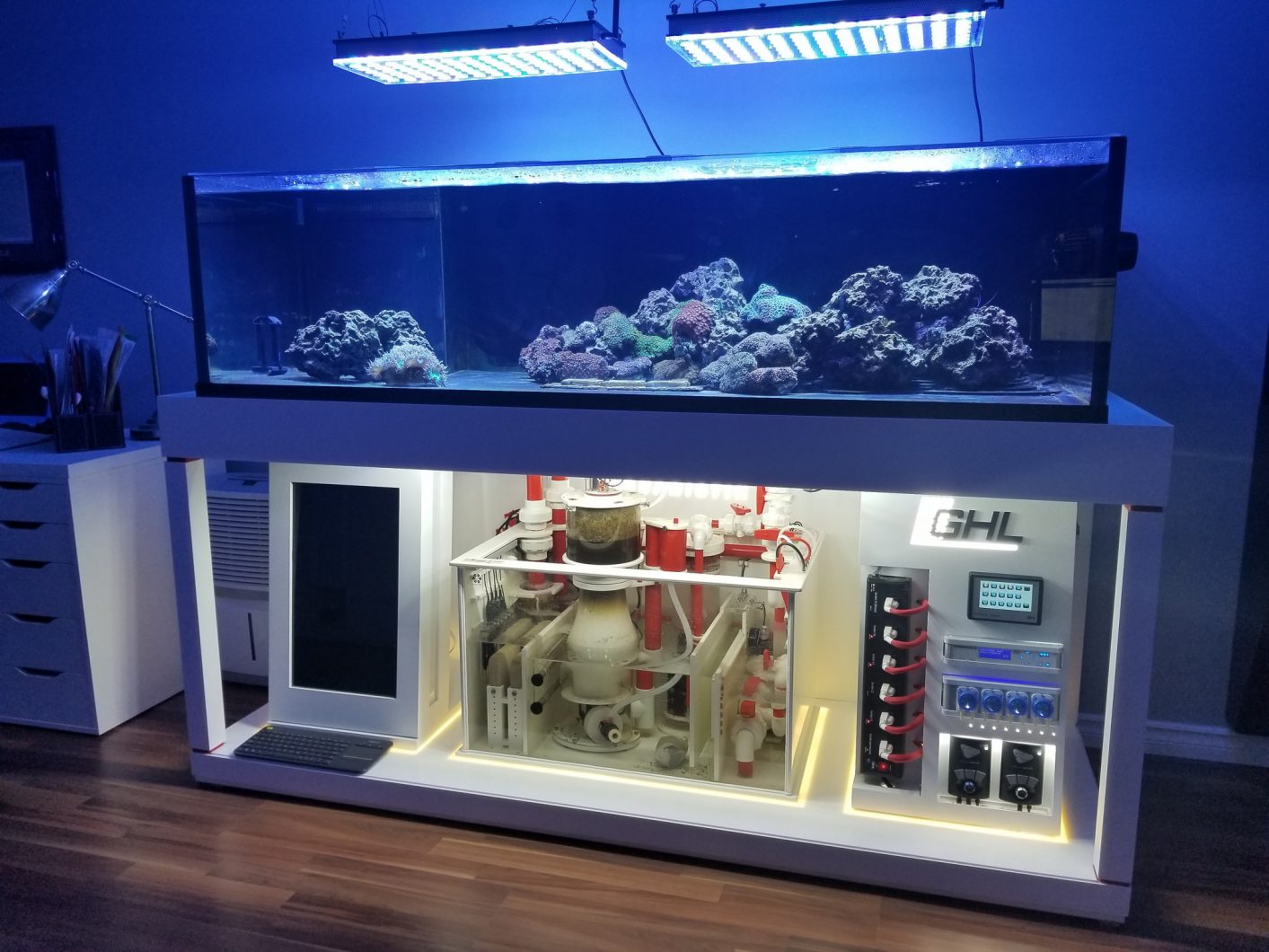 Tank Features:
Kyle Elder (Elder1945 on Reef2Reef)
Tank info/Bio: Tank overall size 200 gallons 85″ x 30″ x 18″
Partial Equipment List:
Sump: Vertex Supra 180
Skimmer: Vertex Omega 180 w/Vectra Self Cleaning Head
Zeolith Reactor: Vertex
Dosing Vessels: Vertex Libra
Controller: GHL Profilux P4
Doser: GHL Doser 2.1
Calcium Reactor: Vertex RX-C 6DK
Lighting: 2 x Orphek Atlantik v4
In Tank Circulation: 2 x Ecotech Marine MP40 Pumps
Custom Stand by: Adaptive Reef
Here are some excerpts from the project as it unfolded:
"My tank is in its infancy in respect to stocking. With minor zoanthid colonys, and a few random corals placed, so far I have started to put the whole system to the test. The system is designed to run SPS without any hesitation or additional equipment. The plan is a 50/50 split with SPS as the main focal point. The design on the system is based of what I see as the three pillars of a successful reef aquarium.
One, Filtration Two, Lighting Three, Control.
As for the first pillar I decided to go with a Vertex I-supra 180i as the build quality and filtration capability matched what my system would require. The second pillar is lighting and with all the options out there I needed something to match the aesthetic, quality and ease of use and this lead me strait to the Orphek Atlantik V4. As for the third and last pillar I only had one choice that would match the control that the Orphek V4 provides and it was the GHL ProfiLux aquarium controller.
The system has had the V4 from launch and I could not be happier with their overall ease of use, power and build quality.  With this system I wanted only equipment with a proven track record and I think I got it with the Orphek Atlantik V4s."
I think you will agree that the photos speak for themselves. All of the equipment is neatly arranged in the stand and impressively displayed in an open stand configuration that would make any equipment junky gasp.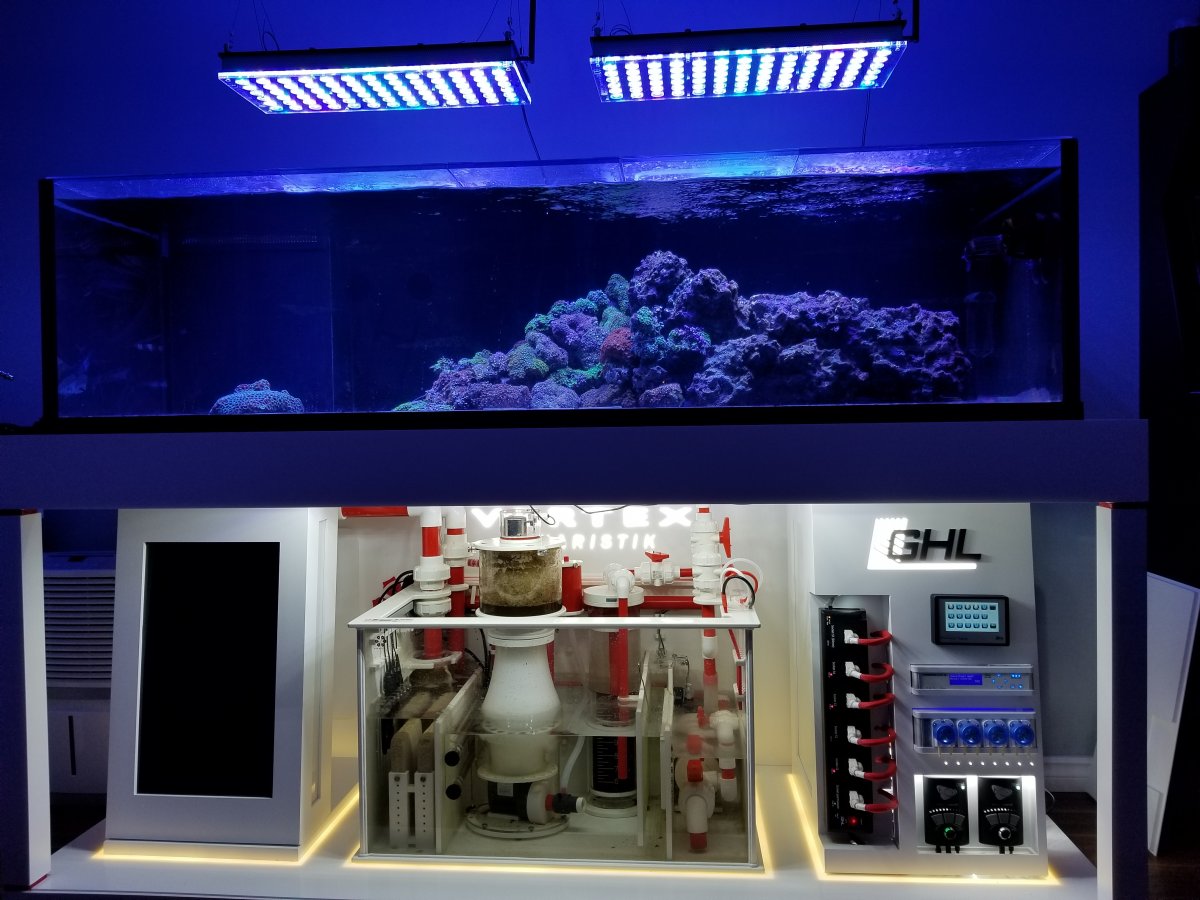 Kyle was kind enough to let us share his testimonial and project in a reef2reef thread so we are sharing it here for those that are not following along on the thread.
"I have decided to go with two Orphek Atlantik V4. This is the number Orphek recommended and I have an option of adding one more if needed.
I am waiting for them to ship and hope to have them in hand in a few weeks.
I had many options for the lighting of my reef tank but Orphek has the quality and the history to show what is possible with LED's.
I have personally seen tanks run the older versions and they look amazing in my opinion."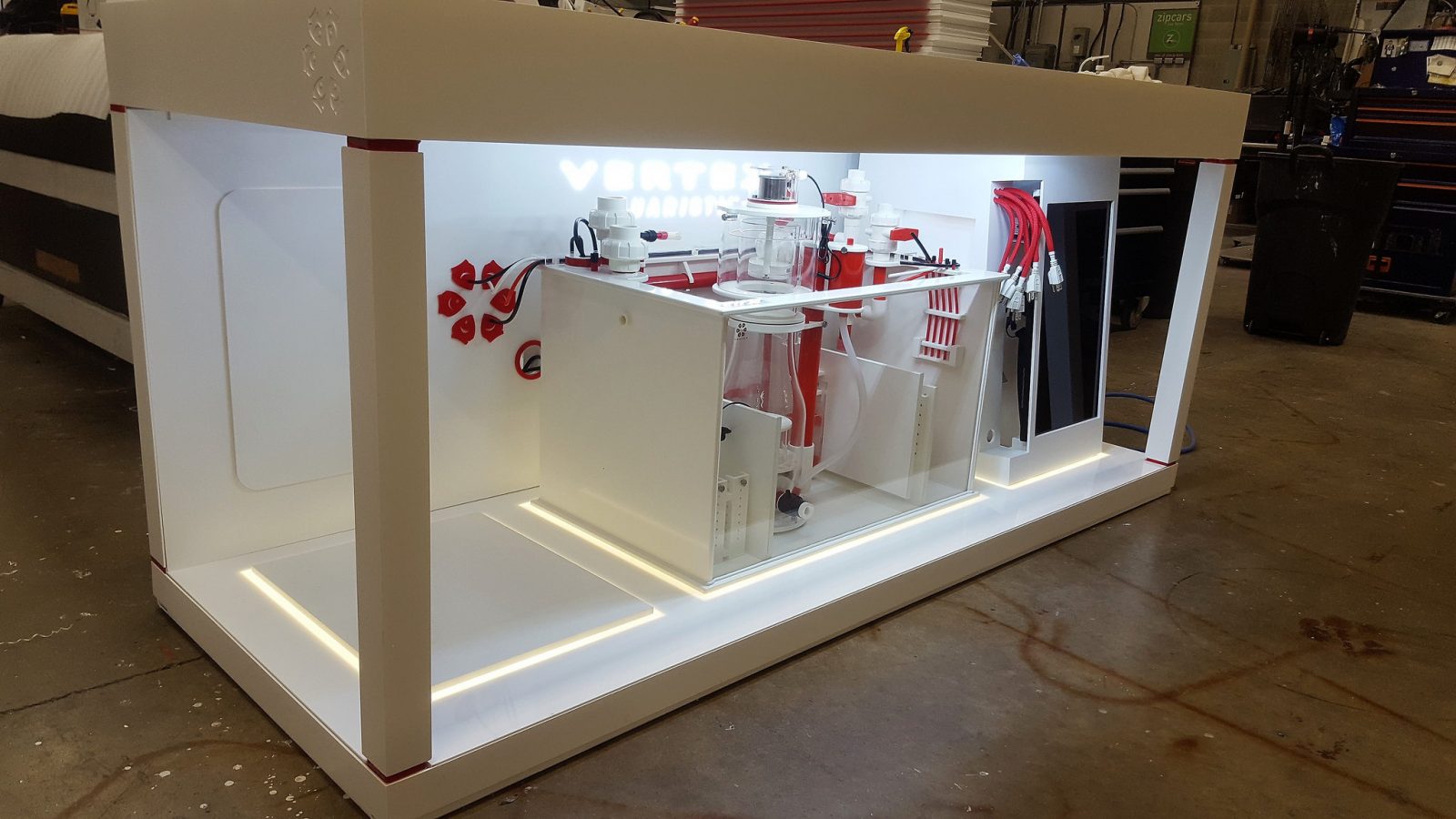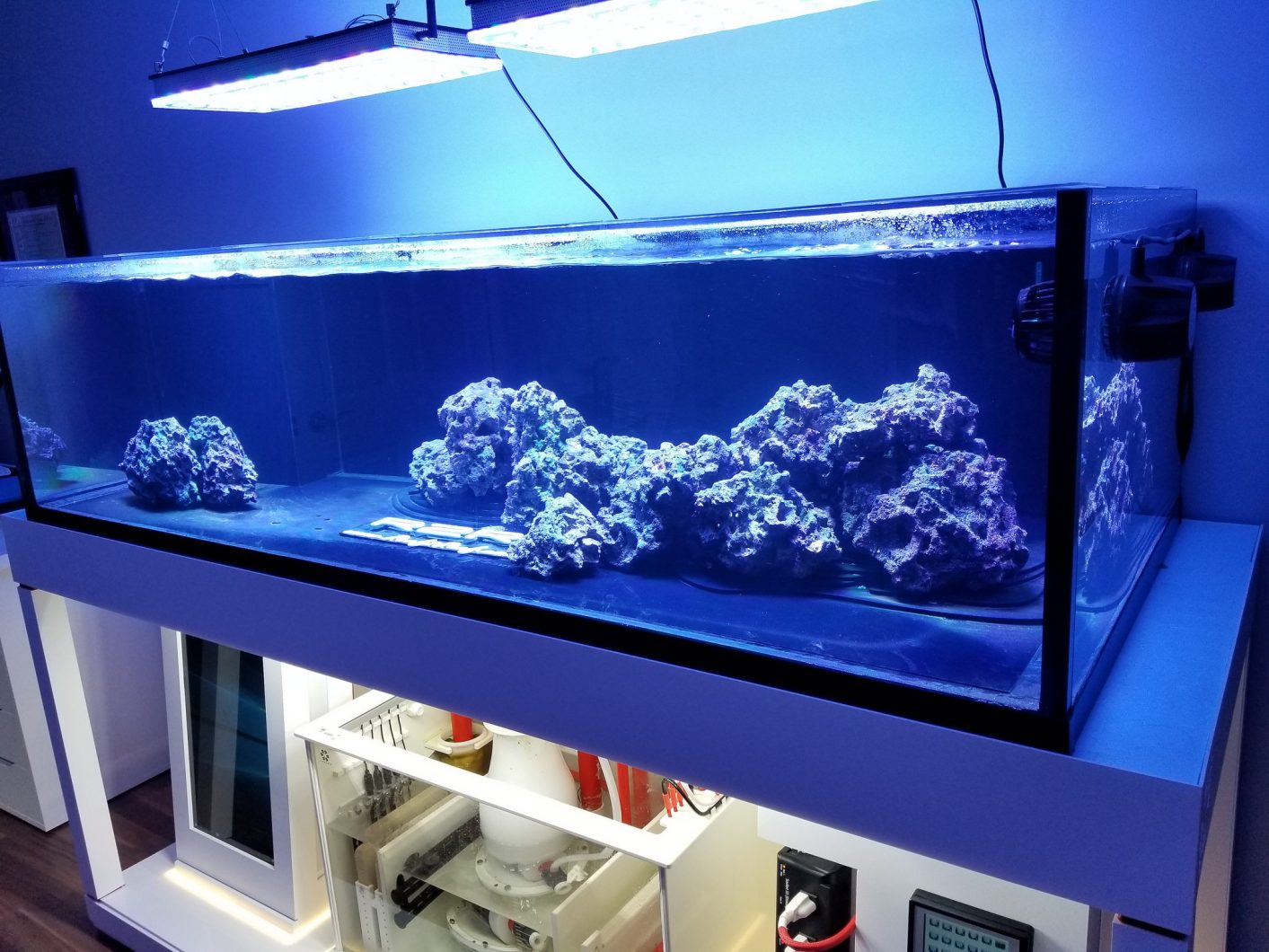 This thread is currently 23 pages long and counting. To follow along and learn more about this tank build please visit Reef2Reef here: 
[sponsored]Project Reef by Elder1945 200g.
We here at AquaNerd hope this project inspires you to think outside of the glass box as our hobby advances forward.