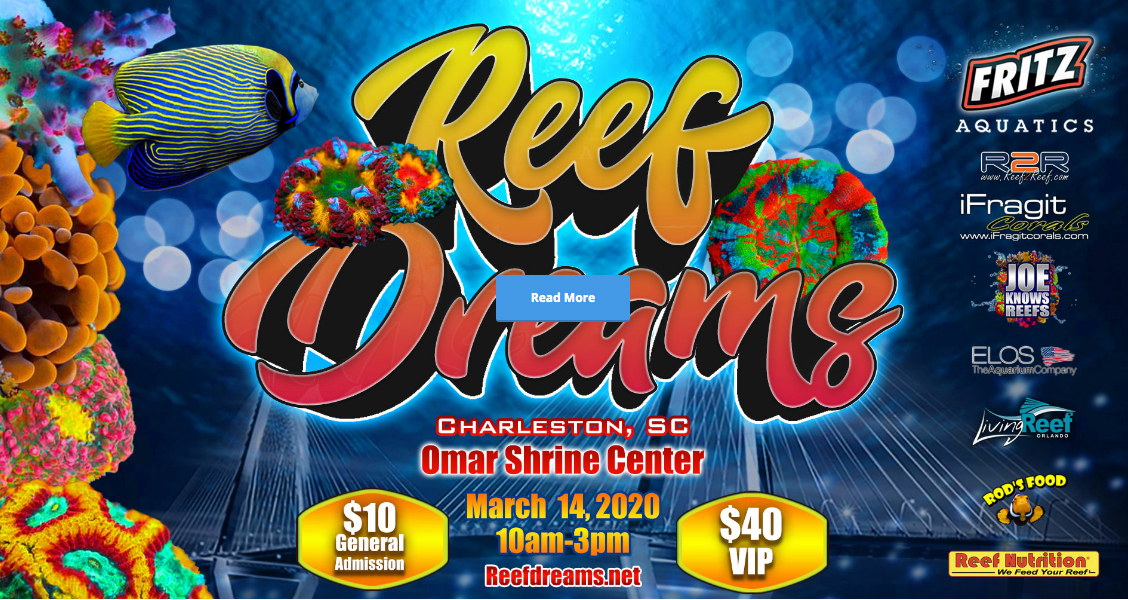 THE SHOW GOES ON!!!! Keep reading below to learn more about Reef Dreams and why the show is a GO!
Despite the ongoing chaos and pandemonium across the world right now, Reef Dreams is still scheduled as planned. Our local Reefing Community is VERY EXCITED for the show and we still expect a great turnout.  HOWEVER, the media has caused a lot of chaos and confusion.  As you well know, several events across the country have been canceled, sporting events have been placed on hold, and even Disneyland has been shut down.  With many local governments across the country restricting large gatherings, it is safe to assume that other reef related trade shows in the coming weeks will be in jeopardy.  Reef Dreams might possibly be the last reef show that can easily be attended in the coming weeks or even months.
If you are going to the show then please help Joey an his team by BLASTING social media and let everyone know Reef Dreams will have some of THE TOP VENDORS IN THE COUNTRY on Saturday March 14th (tomorrow) in BEAUTIFUL CHARLESTON, SC!!!!  Local restaurants, hotels and bars are actually seeing an influx of tourists who have canceled their cruises or trips overseas.  Instead, they have chosen to come here for a wonderful weekend in Historic Charleston, SC. Help Reef Dreams make this the biggest and best Reef Dreams yet!  PLEASE, post on social media, email your people.
About Reef Dreams
Reef Dreams 2020 will be on March 14, 2020 at the luxurious Omar Shriners Center at the foot of the infamous Arthur Ravenel Bridge on the Mount Pleasant side of the Charleston Peninsula.  Located less than 15 minutes from Charleston International Airport and only 3 miles from historic downtown Charleston, the Omar Shriners Center offers significant convenience for vendors and attendees. The official hotel of Reef Dreams 2020 is the Comfort Inn & Suites.  Conveniently located NEXT DOOR within a short walking distance of the Omar Shriners Center.  The hotel was remodeled within the last year and offers a free hot breakfast.
Hotel Address:
Comfort Inn & Suites 196 Patriots Point Rd, Mt Pleasant, SC 29464