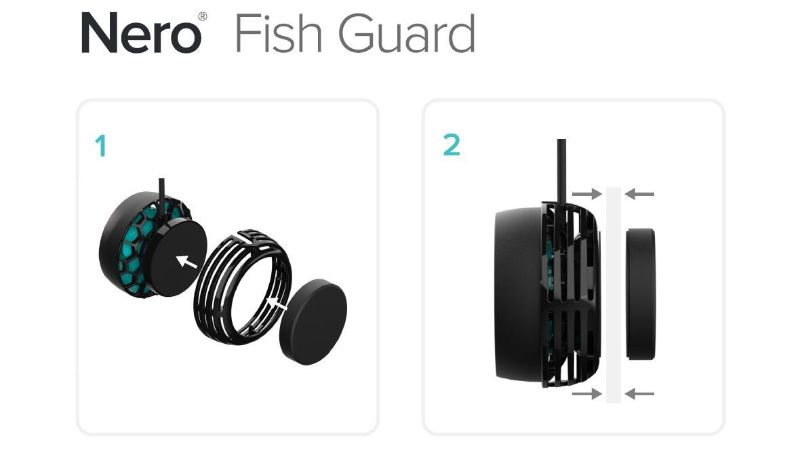 Aqua Illumination will begin shipping the new Nero 5 Fish Guards to stores beginning June 1st, 2020. The fish guard is an add-on accessory designed to protect curious and weaker fish from meeting their demise by swimming or getting sucked into the wavemaker pump. The new guard will also prevent most invertebrates from being killed by the powerful wavemaker pump.
Guards will be sold as a separate accessory, however retailers are eligible for a one time no charge (plus shipping) order of guards for any in-store inventory or display units. For a limited time end users in the US who already own a Nero 5 pump may order a no-charge (plus shipping) fish guard from the AquaIllumination parts store on June 1st.
The AI Nero 5 wavemaker is available at retail and online stores in the US for $199.00. No word on what the guards will cost for newly purchased pumps but kudos to the folks at AI/Ecotech Marine for making this a freebee for a limited time.