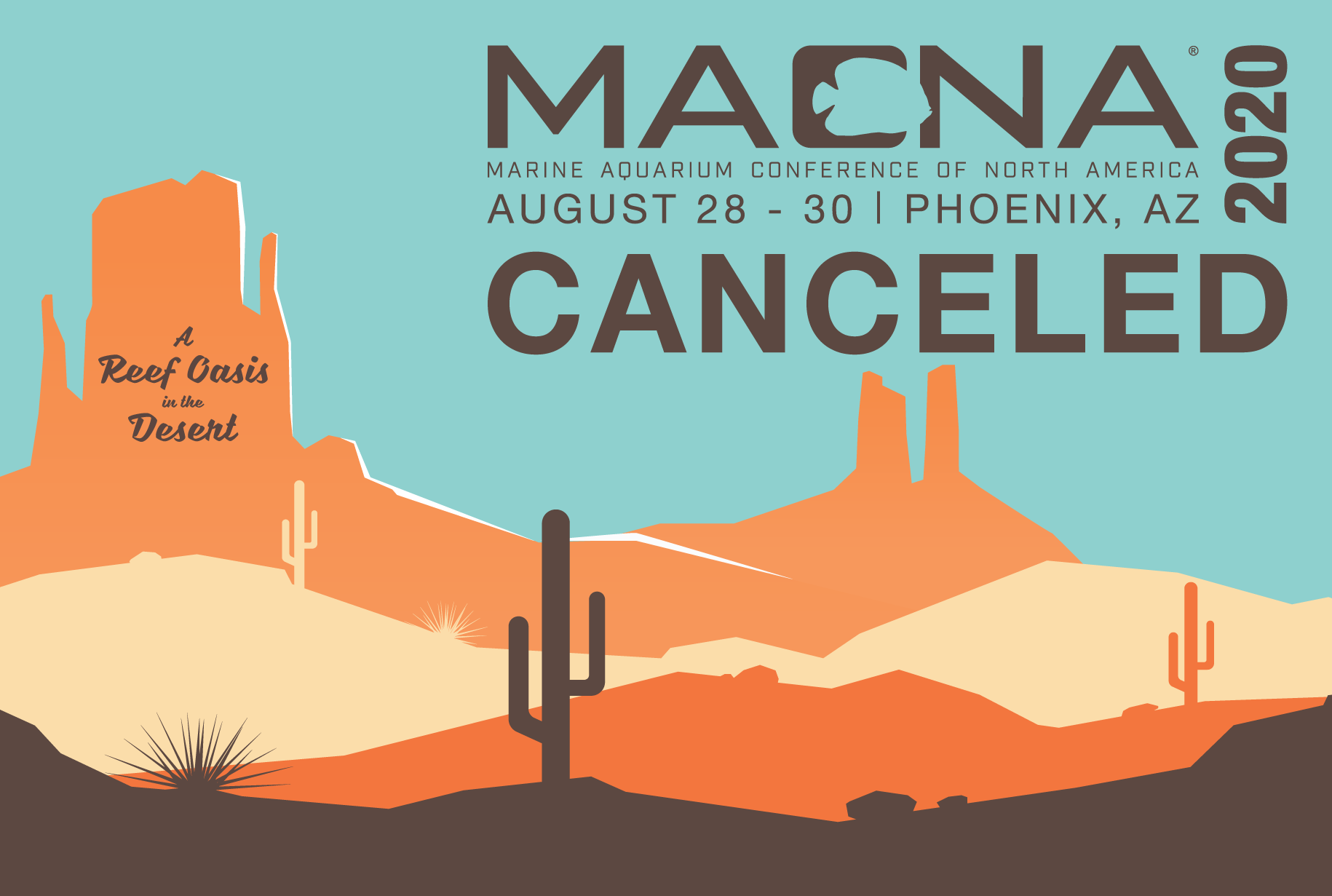 Below is the official press release from the MASNA Board. No MACNA in 2020.
Dear MACNA 2020 Exhibitors and Guests,
The safety of our marine aquarium community is paramount to the MASNA Board and the MACNA 2020 committee. As such, we cannot in good conscience ask thousands of you to risk your lives and those of your loved ones to travel across the state, country, and world to Phoenix, AZ later this summer.
After feedback from many of our exhibitors and attendees, and meeting with both venues, we have decided that MACNA 2020 will be canceled and all MACNA 2020 booths and tickets will have their credit transferred to MACNA 2021.
MACNA 2021 will be publicly announced on June 1, 2020.
We will be working in the coming weeks to put together a virtual program to be held during the same dates as MACNA 2020, August 28-30, so that we can still come together for the Education, Trade, and Community that so much of us need in this trying time.
We'd like to thank you for your support during these past months, and for helping us make this decision. MASNA will be investigating a return to Phoenix in the future.
We encourage marine aquarium clubs to utilize our MASNA Speaks program in order to offset the cost of bringing MACNA quality speakers to their next virtual club meeting. Through our MASNA Speaks program, remote presentations are reimbursable up to $100, for speakers using on-line or teleconferencing delivery methods. More information can be found here: https://masna.org/club-resources/masna-speaks-2/
Want to contact us with regards to MACNA? Use our contact form here: https://macna.org/contact-us/