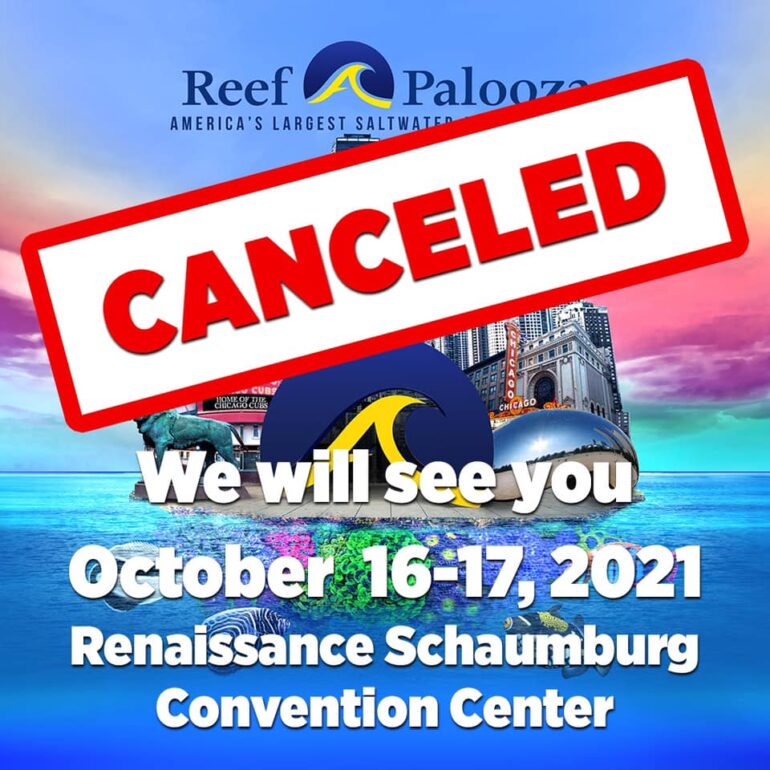 Keep reefing and stay heathy my friends! Below is the official announcement from the Reef-A-Palooza folks…
Due to the continuing uncertainty caused by the COVID-19 global pandemic, and our concern for the continued health and safety for our exhibitors, attendees, and staff, our team at Reef-A-Palooza has made the difficult decision to cancel the Chicago 2020 show.
The show will now take place October 16-17, 2021 at the Renaissance Schaumburg Convention Center. Hotel reservations booked at the Renaissance Schaumburg Convention Center Hotel through the Reef-A-Palooza group rate will be cancelled for your convenience with no penalty.
Please do not call the hotel to cancel your reservation. You will receive a cancellation notification email directly from the hotel. This has been a difficult decision for us all, as we were looking forward to bringing the reefing community together.
We look forward to you joining us for Reef-A-Palooza Chicago 2021. Thank you for your continued support of the show and we wish for everyone to stay safe and healthy.
Sincerely,
Reef-A-Palooza ChicagoShow Management
And as I'm sure you have heard by now, the Reef-A-Palooza show in Orlando was canceled about 2 weeks ago.