Below is an introduction to the "Italian Stallion" project that we will be installing in Pennsylvania in January of this coming year. The Elos 200 XL setup is currently on the water and traveling to us in Columbia, SC from Italy.
The project is being handled by our sister company, Aquarium Specialty and Scott Groseclose is heading up the project with help from our chief installer, Brian Kociuruba.
The Tank
The 200XL is largest standard sized aquarium in the Elos lineup and at 240 gallons, this is going to be a fun project! For this setup, the client decided to go with the new PRO series cabinet. This will be the 1st PRO Series install and we are really excited to lay our eyes on it when it arrives later this month. The tank and cabinet will look like the one in the photo below and internally, we are referring to this as the Italian Stallion Project. The tank (Elos) and the Ultra Reef UKS-200 protein skimmer are both manufactured by Italian companies. Also our client is of Italian decent and he resides in Pennsylvania so it seemed natural to name the project as such.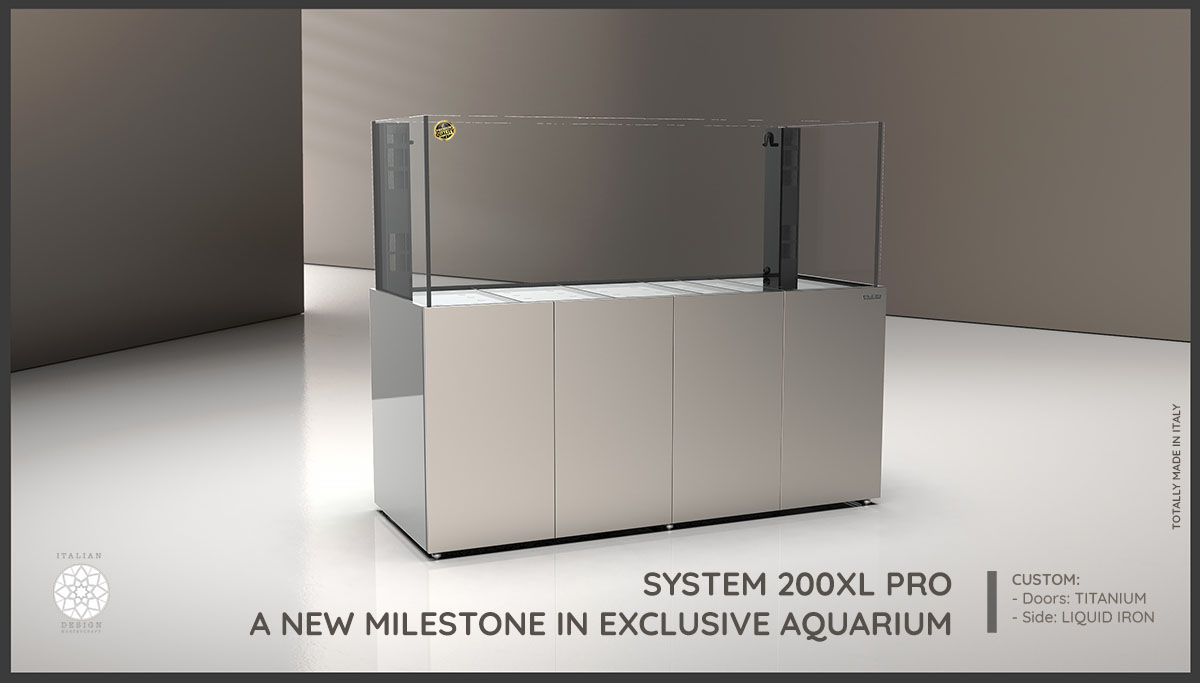 The new cabinet will include the optional bottom panel but we have decided to go with an open back since the aquarium will be positioned against an interior wall in the client's home. The photos below are the actual Pro series cabinet panels that will magnetically attach to the aluminum frame.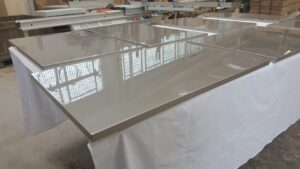 Partial Equipment List:
Apex Next Generation Controller
Apex Trident, 2 x DOS Units with additional options
4 x EcoTech Marine XR15 Gen 5 LED Fixtures
2 x EcoTech Marine MP40 Wave Maker Pumps
EcoTech Marine Vectra DC Pumps
Custom Bashsea Sump (44″ x 24″ x 16″) & Life Support System
Custom Bashsea ATO Reservoir to match
Ultra Reef Akula Series Protein Skimmer
Pentair Aquatics 50 watt UV Sterilizer
We will also be installing a fully customized Adaptive Reef Controller Cabinet with backlighting and cable management. The cabinet will provide cable management to neatly hide and organize EcoTech Marine & Neptune Systems equipment.
We will be sure to post an article update once the project has been completed. If you interested in learning more about this setup or any of the product lines mentioned above then please don't hesitate to get in touch with us at www.aquariumspecialty.com