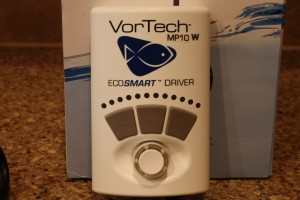 We've gathered up all of the entries, which took quite a bit longer than I thought it would, and have randomly selected our winners for the AquaNerd End of the Year Giveaway. The winners are listed below. To those who win, please email me at admin@aquanerd.com with your shipping information. We will begin shipping out the equipment as soon as we get your information.
The winners are as follows:
And the grand prize winner of the VorTech MP10w ES via comment entries is… "junkyard88d"
Congratulations to all of the winners of the AquaNerd End of the Year Giveaway. As always, to those who won, please contact me within five business days to claim your prize and provide us with your shipping info. To those who didn't win, we will be hosting other contests all throughout 2011, so be on the lookout for those.