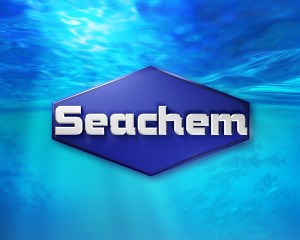 Seachem, the makers of some great aquarium products like the aquavitro salinity we reviewed a short time back and continue to use in our aquariums, has a handful of open spots on their roster. They are hiring for four positions, three of which are located in Madison, Georgia where the company's primary offices are located. Three of the positions available are centered around sales and marketing, with one actually being a research director in their labs. How cool would it be to be the person responsible for overseeing the development of new Seachem products?
For more details on each position available, please visit Seachem Careers. A small sampling of the descriptions can be seen below.
Research Director
Location: Madison, GA
This position is full-time and includes benefits such as health/dental insurance and paid holidays.
Responsibilities include, but are not limited to:
– Research and development of new products
– Assessment of existing products
– Planning and implementation of research projects of importance to the industry
– QA/QC of raw goods and finished products
– Laboratory inventory, ordering, and general housekeeping
– Assistance of Product Support department in troubleshooting customer complaints
Requirements for this position:
– Master's Degree or higher in a field of science (preferably Chemistry, Marine Biology, Biology, or other related field)
– Experience in general research and publishing of peer-reviewed material
– Ability to read, analyze, and interpret scientific and technical journals in order to stay current with industry advancements
Email resumes to: employment@seachem.com
Sales Support & Education Specialist
Location: Madison, GA
We are seeking an enthusiastic individual whose goal is to work toward growing with our company. The Sales Support and Education Specialist position will require an individual to speak with customers to answer technical questions about a variety of different topics including, but not limited to: water chemistry, fish/reptile biology, and general aquarium/pond maintenance. In addition, this person will be responsible for providing customer service to the retailers of our products and participating in training sessions in order to educate retailers and end users. There are opportunities to travel while working in this position as well. The full-time employee will receive benefits such as heath/dental insurance, paid holidays, leave time, etc.
This position requires, at minimum, a bachelor's degree in a science-related field. Applicants should be willing to travel and possess excellent verbal and written communication skills. The ability to present effectively in front of large groups is also required.
This is a great opportunity for anyone looking to put their science degree to use in a very unique field.
Email resumes to: employment@seachem.com