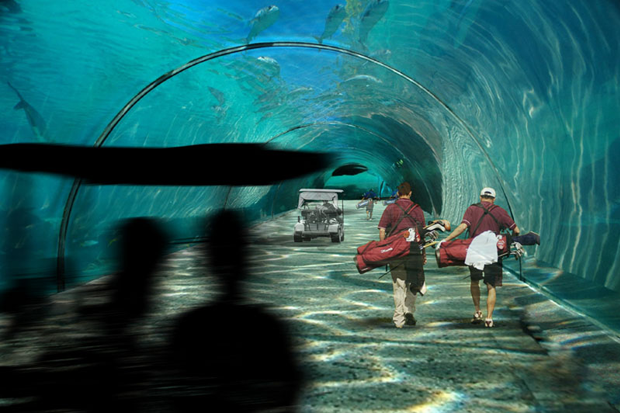 Troon Golf and Dutch Docklands recently unveiled plans for a new 18-hole floating golf course coming to the Maldives Islands. The monster golf course will consist of a series of floating platforms, each containing two or three holes. Each of the floating platforms will be linked by a series of underwater tunnels, which also lead to nearby hotels. Artist renderings of what the golf course would look like once completed show these tunnels to be see-through. To keep the golf course as "green" as possible, the engineers will be using sustainable desalination and water cooling techniques, and the entire course will be solar powered. The project is estimated to cost around $500 million and is slated for completion in 2015.
Continue reading below for our thoughts on the Maldives golf course.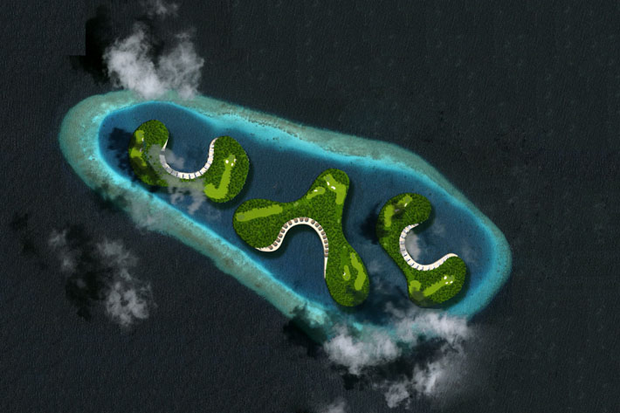 I occasionally hit the links, and enjoy the game even though I'm terrible at it, but I'm not thrilled to see this golf course going up. Sure, it's nice that the facilities are solar powered, but the presence of the course could have terrible repercussions based on location alone. If the platforms are placed above or even near reefs, then you can bet those reefs will be severely negatively impacted. Runoff will cause algae outbreaks, platforms will overshadow corals, and construction of the undersea tunnel will likely directly result in immediate coral death. Additionally, how with the reefs be able to handle all of the golf balls that will inevitably find their way into the ocean? After all, they aren't exactly biodegradable.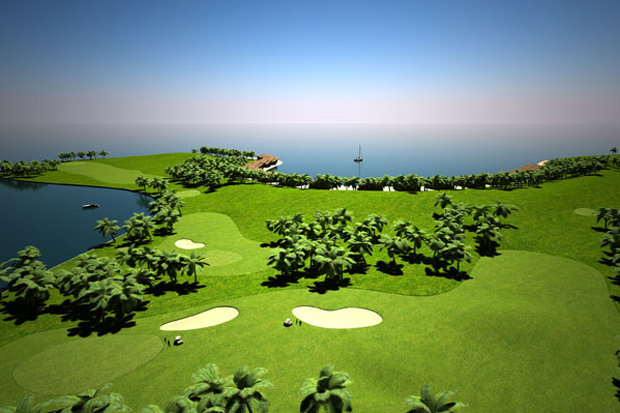 Taken from Wired.