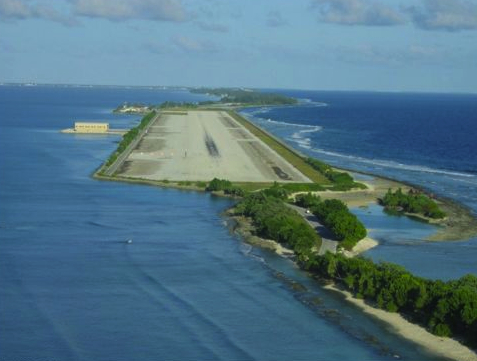 According to a recent online petition, a series of FAA projects at the Marshall Islands International Airport, located on the Majuro atoll, threatens the nearby coral reef that surrounds the islands. The tiny airport is currently undergoing various expansion projects and improvements that require the use of coral mining in order to provide the appropriate type and amount of fill material, which obviously endangers the delicate coastline and coral reef ecosystem of the atoll. The petition, which is sponsored by coral ecologist Dean Jacobson, Ph.D., is doing nothing more than asking the State Department to simply abide by an executive order enacted by President Bill Clinton that requires the US to protect coral reefs, even if they are located outside of the its territories. If you would like to sign the petition, follow the link above and get on board.
A copy of the petition can be seen below.
Target: President Barrack Obama
Sponsored by: Dean Jacobson, Ph.D., coral ecologist

Please require the Department of State to apply the coral protection that is required by Executive Order 13089, thus ensuring that all FAA projects at the Majuro airport in the Marshall Islands refrain from again using coral reef mining as a source of fill for its airport master plan (this is desirable and indeed possible due to a huge supply of fill in the lagoon, away from coral). By doing so, the "addiction" of destructive coral mining can finally be ended in the Marshall Islands, where living coral is needed to protect the increasingly vulnerable shorelines.

The FAA, in a series of airport improvement projects using local contractors, has unintentionally caused the mining of near-shore lagoon coral reefs as a source of fill; the local EPA has always approved or ignored this practice. For example, in 2008 a large reef was mined by PII (a local company) for the ARFF fire station project (pictures available on Flickr). The US is required to follow a higher environmental road, thanks to Bill Clinton's Executive Order 13089, which specifically requires protection of coral reefs even outside the US. Yet coral mining has again been approved, and may start within months, if local EPA approves it (for a second time) and if the US Embassy here in Majuro approves the local approval.
Image credit: I Haven't Yet Become.