The annual Marine Aquarium Conference of North America is only a few short months away! Once again there is a app available for the show.  This year the MACNA app features more social integration and tagging.  Along with it you can easily reference the app for scheduling, speaker bios and a list of exhibitors.  Additionally the MACNA app includes special features like live Tweeting, raffle results and a live map.  To get the app simply click the proper device link below.
For iOS devices click HERE
For Android devices click HERE
MACNA is an annual event hosted in a different city each fall. This year the conference is being held in New Orleans at the Hilton Riverside Hotel and Ernst N. Morial Convention Center.  Full conference passes are available for $159.00 and room rates start at $149.00 per night.
About MACNA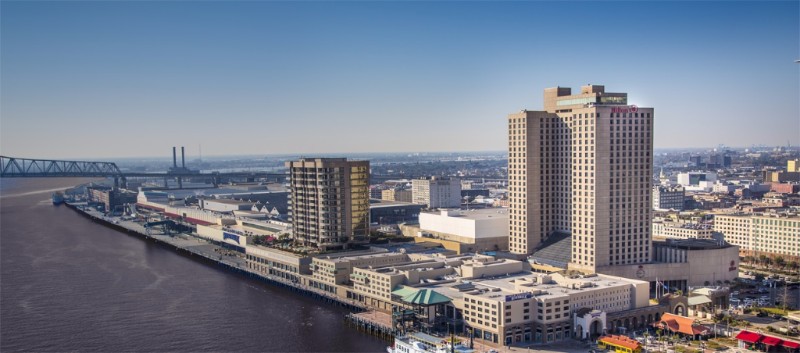 The Marine Aquarium Conference of North America (MACNA) is the oldest marine aquarium conference in North America. Every year a Marine Aquarium Society of America (MASNA) club is tapped to host MACNA. Bidding is done the same way as the Olympics. Interested clubs submit a plan to MASNA promoting why their club and city should be selected to host. The entire event is organized and operated by club volunteers. The MACNA conference consists of a combination of  events. The educational symposium, open to all attendees, provides lectures from industry leaders, conservationists, authors, and scientists. The popular trade show is where hobbyists can purchase the hottest new corals and see new cutting edge aquarium products. Attendees also give can give valuable feedback to manufacturers. Many new innovative products have been created or tweaked based on consumer feedback during MACNA. And lastly it is a fun social event. Speakers, vendors, and hobbyists come together to bond over their shared interests. It's a great opportunity to come face to face with fellow hobbyists that you may only know via social media.
28 Years of MACNA!
Twenty seven years and going strong! If you do not see your local club listed here, talk to your fellow members and do something about it!
| | | |
| --- | --- | --- |
| I | Marine Aquarium Society of Toronto | April 22-23, 1989 |
| II | Cleveland Saltwater Enthusiasts Association | April 21-22, 1990 |
| III | Windows to the Sea Marine Aquarium Society (New Jersey) | April 20-21, 1991 |
| IV | Florida Marine Aquarium Society | September 20-21, 1992 |
| V | Marine Aquarium Society of Toronto | September 12-13, 1993 |
| VI | Cleveland Saltwater Enthusiasts Association | October 14-16, 1994 |
| VII | Louisville Marine Aquarium Society | September 14-16, 1995 |
| VIII | Kansas City Metro Aquatics Council | October 11-13, 1996 |
| IX | Chicago Marine Aquarium Society | September 12-14, 1997 |
| X | Marine Aquarium Society of Los Angeles | September 25-27, 1998 |
| XI | Louisville Marine Aquarium Society | September 10-12, 1999 |
| XII | Florida Marine Aquarium Society (Fort Lauderdale) | September 29 – October 1, 2000 |
| XIII | Chesapeake Marine Aquarium Society (Baltimore) | August 17-19, 2001 |
| XIV | Dallas-Fort Worth Marine Aquarium Society | September 27-29, 2002 |
| XV | Louisville Marine Aquarium Society | September 5-7, 2003 |
| XVI | Boston Reefers Society | October 14-16, 2004 |
| XVII | Washington D.C. Area Marine Aquarium Society | September 16-18, 2005 |
| XVIII | Marine Aquarium and Reef Society of Houston | September 22-24, 2006 |
| XIX | Pittsburgh Marine Aquarium Society | September 14-16, 2007 |
| XX | Atlanta Reef Club | September 5-7, 2008 |
| XXI | New Jersey Reefers Club (Atlantic City) | September 25-27, 2009 |
| XXII | Orlando Reef Caretakers Association | September 3-5, 2010 |
| XXIII | Greater Iowa Reef Society (Des Moines) | September 9-11, 2011 |
| XXIV | Dallas Ft Worth Aquarium Society | September 28-30, 2012 |
| XXV | Florida Marine Aquarium Society (Hollywood) | August 30 – September 1, 2013 |
| XXVI | Colorado Organization for Reef and Aquatic Life (Denver) | August 29-31, 2014 |
| XXVII | Washington DC Marine Aquarium Society | September 4-6, 2015 |
| XXVIII | San Diego Marine Aquarium Foundation | September 9-11, 2016 |
| XXIX | Bayou Reefkeeping (New Orleans) | August 25-27, 2017 |