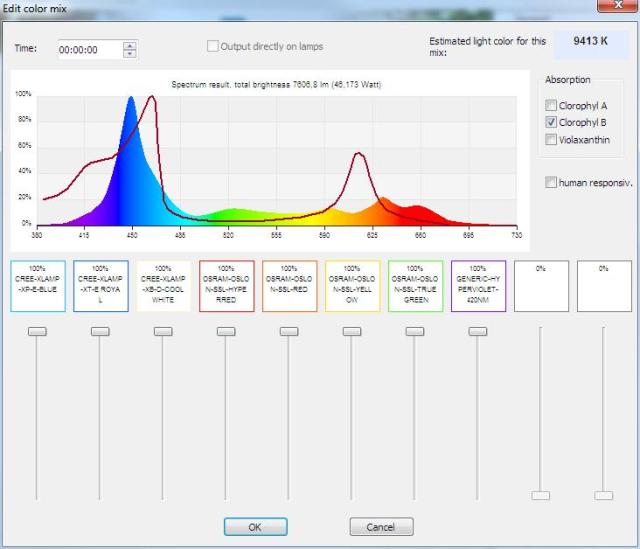 For the longest time, GHL has been very hush hush about their upcoming light fixture. Wanting to wait until the opportune moment, we sat in the dark for weeks waiting for updates. Fortunately, we've been able to get a lot more information in recent days. Last week, we were able to see the first ever photos of the light, and today we've been told the actual name of the fixture, which is simply called Mitras. In addition to the name update, which is unusual but surprisingly fitting (see below), we also get a sneak peak at the all new software interface that users will use for controlling and adjusting the colors of the LED fixture (pictured above).
As far as the name goes, it may seem a little unusual to the average western hobbyist. It is, however, a perfect fit. See, Mitra was the solar deity in Indo-Iranian relgions many centuries ago. With this name, GHL is essentially declaring their LED fixture to be the god over all others, and while we may not take it that far, the Mitras will certainly give every other LED fixture a run for their money.
Stepping back to the fixture itself, the screenshot of the software above is rather revealing. It's a simple software reminiscent of the EcoTech Marine Radion and AquaIllumination wireless module software, using sliders to individually control each color that the fixture has emitters for. On top of allowing users to adjust colors, the software also shows a graph of the resulting spectrum in relation to the spectral absorptions of both Chlorophyll A and B, which is unheard of in other software as far as we know.