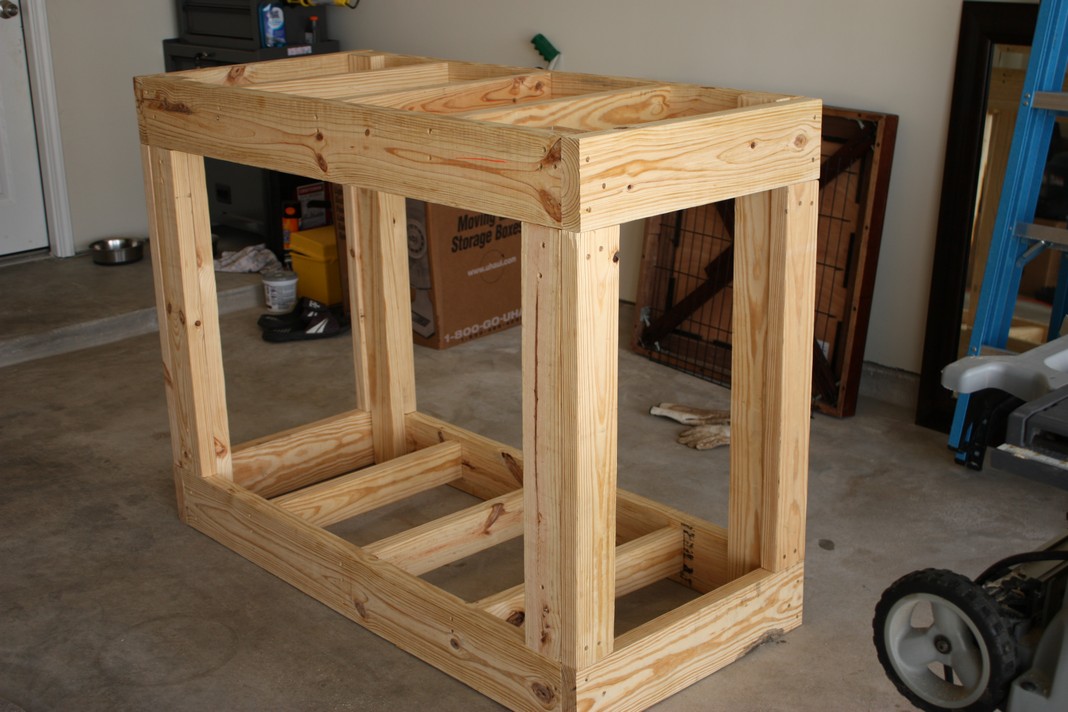 In browsing the usual social networks, we noticed someone posted a picture of an opened electrical panel, along with a caption stating that years of working with aquariums lead him to develop skills that he would otherwise never attain. This obviously caused us to reflect back on our own experiences, and we pondered what sort of mediocre or even advanced techniques and knowledge could potentially be had just by setting up an aquarium at the house.
Not surprisingly, marine aquariums of all sizes can be overly complex machines that require a somewhat thorough working knowledge of plumbing, electrical work, and carpentry, among others. And interestingly enough, most of the skills we, as aquarium nerds, are self taught from either looking online or hitting the books for guidance. No, we're not master electricians or carpenters by any stretch of the imagination, but our experiences can spill over into other aspects of our lives and make handymen out of previously inept individuals.
So, without further ado, we'll rattle off a few of the skills we've picked up and honed, and we'd love to hear about the things you all have learned as well.
Plumbing
Any marine aquarium keeper worth his weight in salt knows how to plumb up a sump, refugium, or other water holding vessel or piece of aquarium equipment. Before aquariums invaded your life, a trip to the plumbing section at the local hardware store might cause an overwhelming feeling of anxiety, as you didn't have a clue as to which plumbing parts did what. But, after setting up that first reef ready aquarium, the hardware store doesn't seem like such a scary place, and getting your hands on those PVC fittings is more of a fun task instead of a daunting one.
Other places these skills could be applied: plumbing a sprinkler system for your yard, fixing leaking plumbing in your kitchen or bathroom, installing a water softener
Electrical
The aquarium keeper in us constantly reminds that electricity and water don't play well together. But the DIY'er in us pushes us to build new contraptions to make aquarium life a little easier, or at the very least less expensive. Today's advanced aquarist can whip up their own LED fixture made from the bare essentials, wire up a metal halide or T5HO ballast, and even built oscillating wave makers from material around the house or parts ordered online. Heck, we've even seen aquarists turned electricians try their hands at installing independent breaker boxes for their tanks and wiring up air conditioner units for their aquarium rooms. And all of this knowledge came from watching others succeed and fail, tearing things apart to find out what they do, or generally just asking tons of questions.
Other places these skills could be applied: wiring up a lamp for home illumination, repairing a faulty circuit breaker, repairing a small appliance
Carpentry
For some aquarists, buying a factory made, particle board stand just won't cut it. Either the tank has unusual dimensions or it's simply too heavy to be held up by conventional methods, or both. Other times, the tank owner just wants a custom, furniture quality stand without having to pay a ton of money to get it. So, they hit up the local hardware store for building materials and get after it. Sometimes these stands end up masterpieces and other times not so much, but with each build comes new experience that can be used in other areas of life. We venture to say that most aquarists who build their own stands get their ideas from those who came before them, often mimicking the design of a buddy's stand to some degree. Additionally, many folks find out the hard way the importance of building stands a certain way and with the proper tools. For example, having a level aquarium is a must, and those who don't take the time to make sure it's level will end up with a cracked tank.
Other places these skills could be applied: furniture building, home construction and repair, creative woodworking
Computer Skills
The aquarium community is a very tech savvy, online friendly one that spends a great deal of time traversing forums and reading blogs, such as this one. Because of this, hobbyists have overwhelmingly become vastly experienced with using computers. This translates into complex things like graphic design, programming, and networking, but can also be as simple as using word processing and improving web browsing capabilities. The last two are probably already mastered by most aquarium keepers well before they get into the hobby, but for older generations, the experience can be invaluable. For some aquarium keepers, the experience comes with setting up web capable aquarium controllers and light fixtures, who learn quite a bit about the structure of the net by looking at IP addresses and gateways. For me personally, the aquarium hobby has vastly improved my experience with website building, Search Engine Optimization (SEO), internet marketing, and things of the like.
Other places these skills could be applied: home and professional computer networking, web and computer graphics design
That's about as far as our experience goes, and we'd love to hear from you as well.
The concept for this article was taken from a Facebook posting by Rod Buehler of Rod's Food