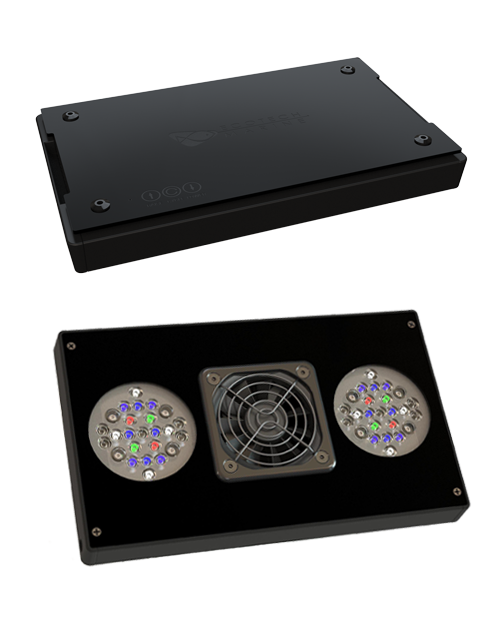 With the ever expanding world of LEDs, EcoTech Marine isn't going to sit back while their extremely popular XR30w becomes a thing of the past. Instead, they are showing off the fixture's modularity with the release of an updated second generation module that features plenty of fresh new features and a great new price. In terms of hardware changes from the first generation, the XR30w G2 will include a pair of TIR Lenses alongside a couple of powerful new Cree LEDs. For pricing, the next generation of Radions will enjoy a $100 price drop to $649 per unit. This is obviously music to the ears of marine aquarists who've been patiently watching while EcoTech continues to develop their LED-based products, and it should only add to their massive presence in the lighting scene.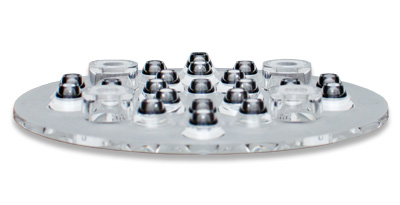 Getting back to the gear, most of the LEDs in the second gen model are unchanged with the exception of two. The 3watt cool white and royal blue emitters have been replaced with their Cree XT-E versions, both of which are 5 watts each. The inclusion of these more powerful LEDs and the new lenses culminate in a 45% increase in light energy entering into the aquarium despite EcoTech cutting back on the total number of LEDs used (a drop of just two at this point). Power consumption remains approximately the same.
Between the price drop and the bevy of new features, the Radion just becomes that much more attractive to potential buyers. On top of that, the second gen model further separates itself from the Radion XR30w Pro version, which may feature more LEDs and features, but also has a larger price tag.