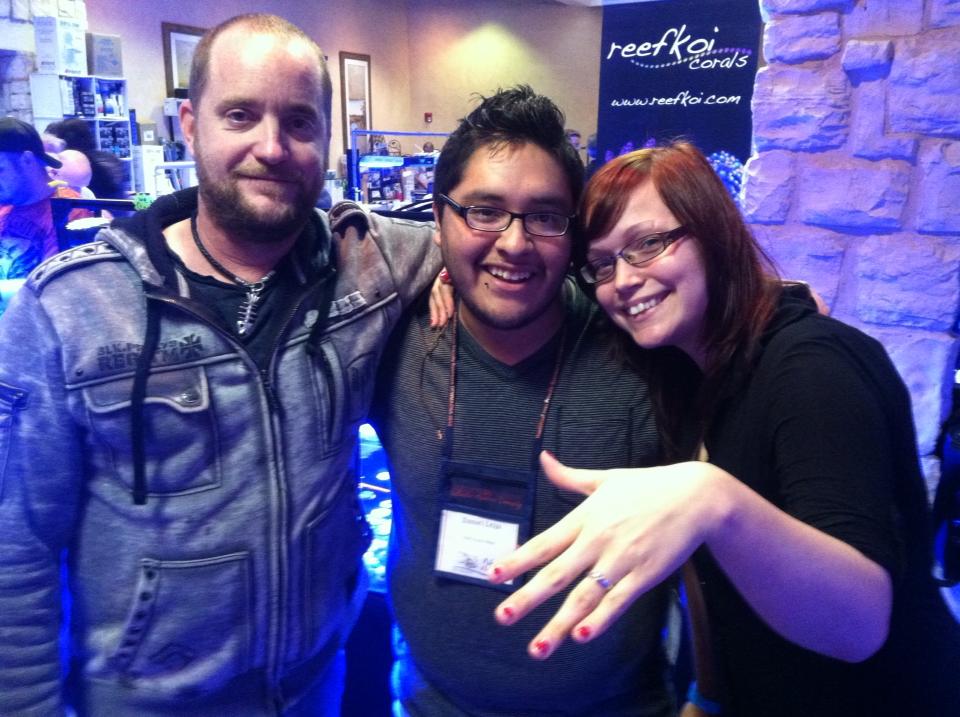 Apparently love is in the air at NextWave, or at least that was the case for one particular pair of hobbyists. Daniel Leija, a personal friend and an occasional contributor here at the blog, popped the question to his long-time girlfriend Cathy in the middle of the very packed vendor hall. Everyone in the room applauded the brave act, and many of the vendors at the show helped the couple celebrate by giving them discounts and even some free frags. But Daniel didn't just do the whole "get down on one knee" thing. He actually enlisted the help of one of the vendors.
In the weeks leading up to NextWave, Daniel had a mushroom coral ring made out of acrylic. He shipped the ring to Chris from ReefKoi Corals, who is a vendor who that frequents this particular show and agreed to play along. The mushroom ring was placed in the display tank at the ReefKoi booth, and when Daniel and Cathy stumbled upon the booth, Chris told Cathy that he had a surprise for her. He proceeded to pull what appeared to be a vibrantly colored mushroom coral from the tank, all the while Cathy never expecting what was coming up next. Confused, Cathy looked over the distraction while Daniel reached into his pocket, pulled out the real ring, got down on one knee, and proposed right there in the crowded room.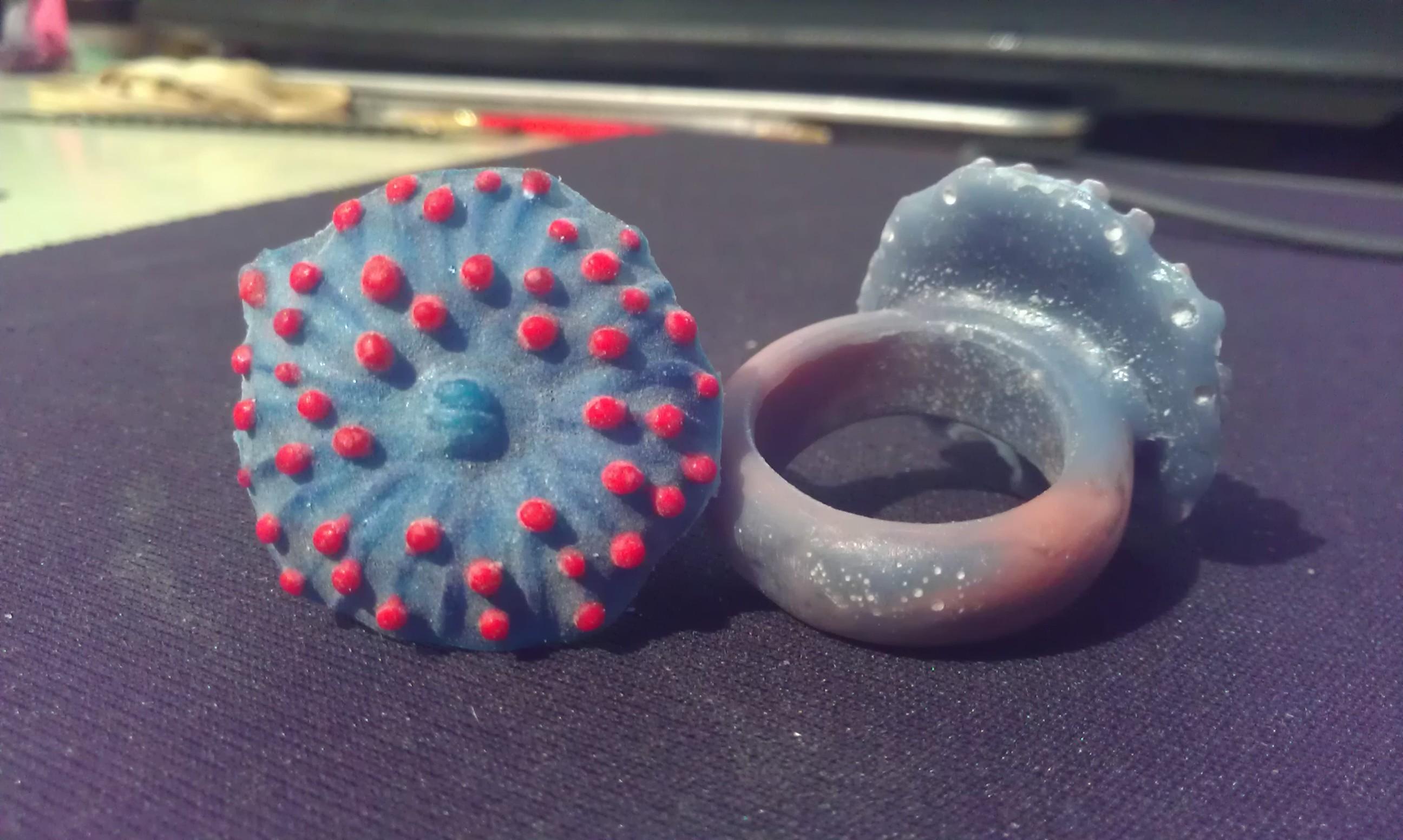 While wandering the show, we spotted the ring in the ReefKoi Corals display tank and at a quick glance initially thought it was a Cyphastrea. The colors were all there, but the shape was just too weird. We eventually just asked, and Chris spilled the beans only after the proposal had taken place. What's even funnier is that tons of guests asked the same question and many wanted to buy it.
Being total aquarium addicts, we can certainly appreciate this approach that Daniel took. Lucky for him, his new fiance' has an affinity for marine life as well, so the plan works great for their situation. I guess for their wedding, they could carry on with their reefkeeping theme by having a fully functional aquarium wedding cake. It's only fitting, right?
Congrats Daniel and Cathy. We wish you both the best.