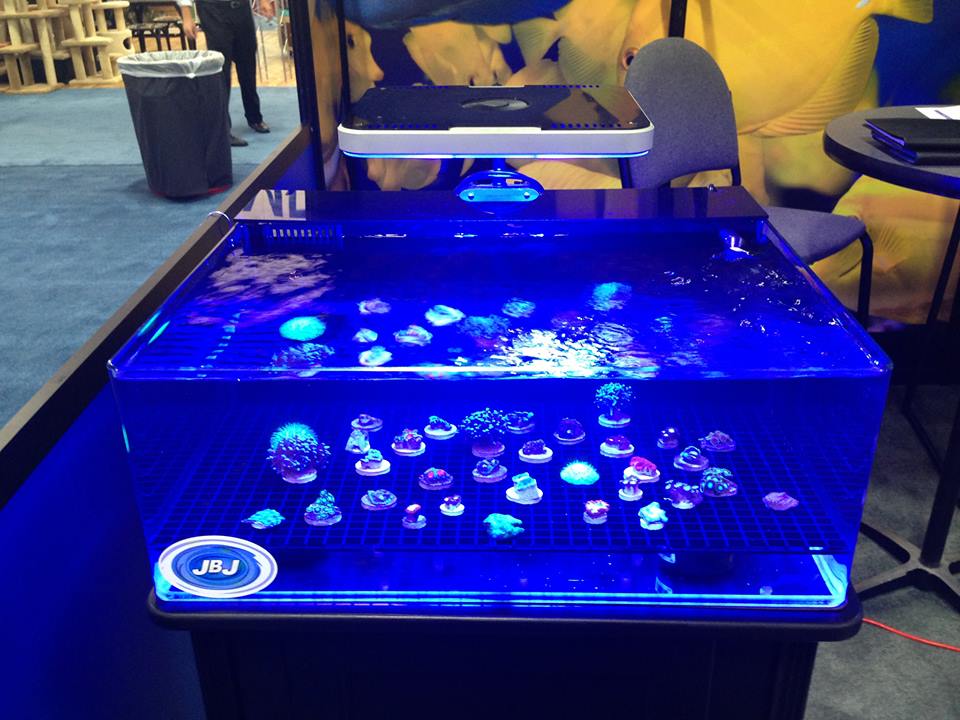 Las Vegas is most known for its bright lights, spinning slot machines, and crazy parties. But there's one annual event that pet retailers around the country flock to, and it has nothing to do with poker or flashy shows. SuperZoo happens every year in the City of Sin, and as always, there are some special treats in store for the aquarium keeping community. While we did not attend the show in person, that hasn't stopped us from getting the scoop on a new product from JBJ USA, their new RL-20 Frag Tank.
The new RL-20 has pretty typical dimensions for a frag tank, at least in terms of height. It has a footprint of 20" x 24" with a height of 9". It's total capacity is just under 20 gallons (calculated on the actual dimensions), and it's totally rimless all around. Like other RL series aquariums made by JBJ, the RL-20 has a built-in three stage filtration system and water circulation. The filtration is housed in the rear chambers of the all-in-one aquarium and is covered with a black cover so users won't have to look down at the unsightly filtration system. The frag rack will be included with the tank, which is made from black eggcrate and held off the bottom with supports.
The small volume and cube-like footprint make the RL-20 a great frag tank for hobbyists short on space, or those just looking for something to drag over to local aquarium club meetings. If a frag tank isn't in the plans, the tank also doubles for a spectacular look down aquarium for Tridacnid clams, or whatever else tickles your fancy.
Currently, the system is still a prototype, so the final specs and pricing are yet to be solidified. A release date of Holiday 2013 has been penciled into the books, so we'll be on the lookout for the aquarium later this year.