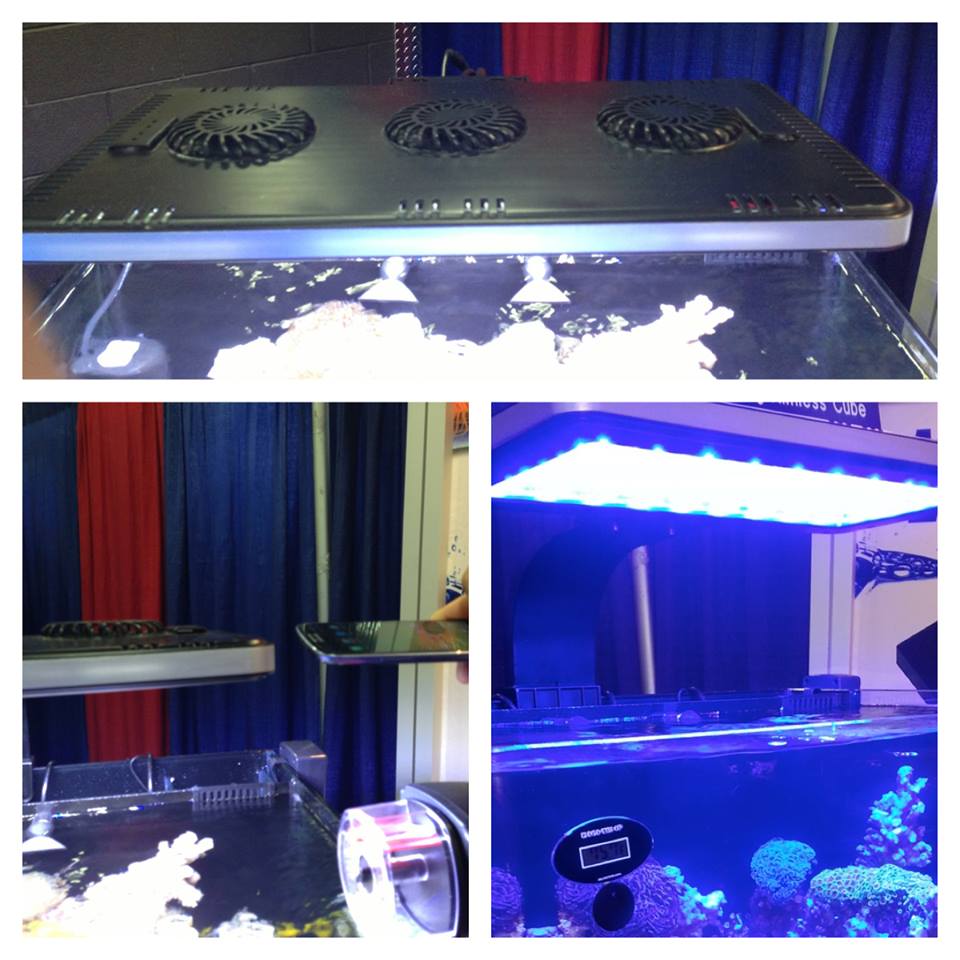 It would appear that JBJ USA just couldn't wait until MACNA to officially debut their latest string of aquarium products. Instead, they showed off item after item at SuperZoo in Las Vegas, which is a trade show geared more toward pet product vendors than hobbyists. We have already covered their new LED pendants and rimless frag tank, and now we turn our attention to the big new Pacifica DX multi-chip LED fixture.
Like the smaller version of the Pacifica, the DX model will sport a healthy array of diodes all packed into a super thin housing. The big difference with this new model is mostly that of size, as it measures 17.75"L x 9.5"W with an effective coverage area of 36″ x 24″. A total of 150 watts of Edison LEDs make up the business end of the Pacifica DX, each of which has its own set of optics. The LED colors are broken down into 24 watts of morning/moonlighting at 420nm, 63 watts of 10k and 63 watts of 20k lighting. A trio of cooling fans keep the fixture's internals operating at optimum temperatures.
Also included with the fixture is a set of mounting hardware that is ideal for rimless and braced aquariums alike. The tank mount attaches to the rear of the aquarium, which doesn't detract from the overall look of a rimless setup.
JBJ promises more details on the light soon, and we'll be giving it a good once over at MACNA later this month, so stay tuned for those details.