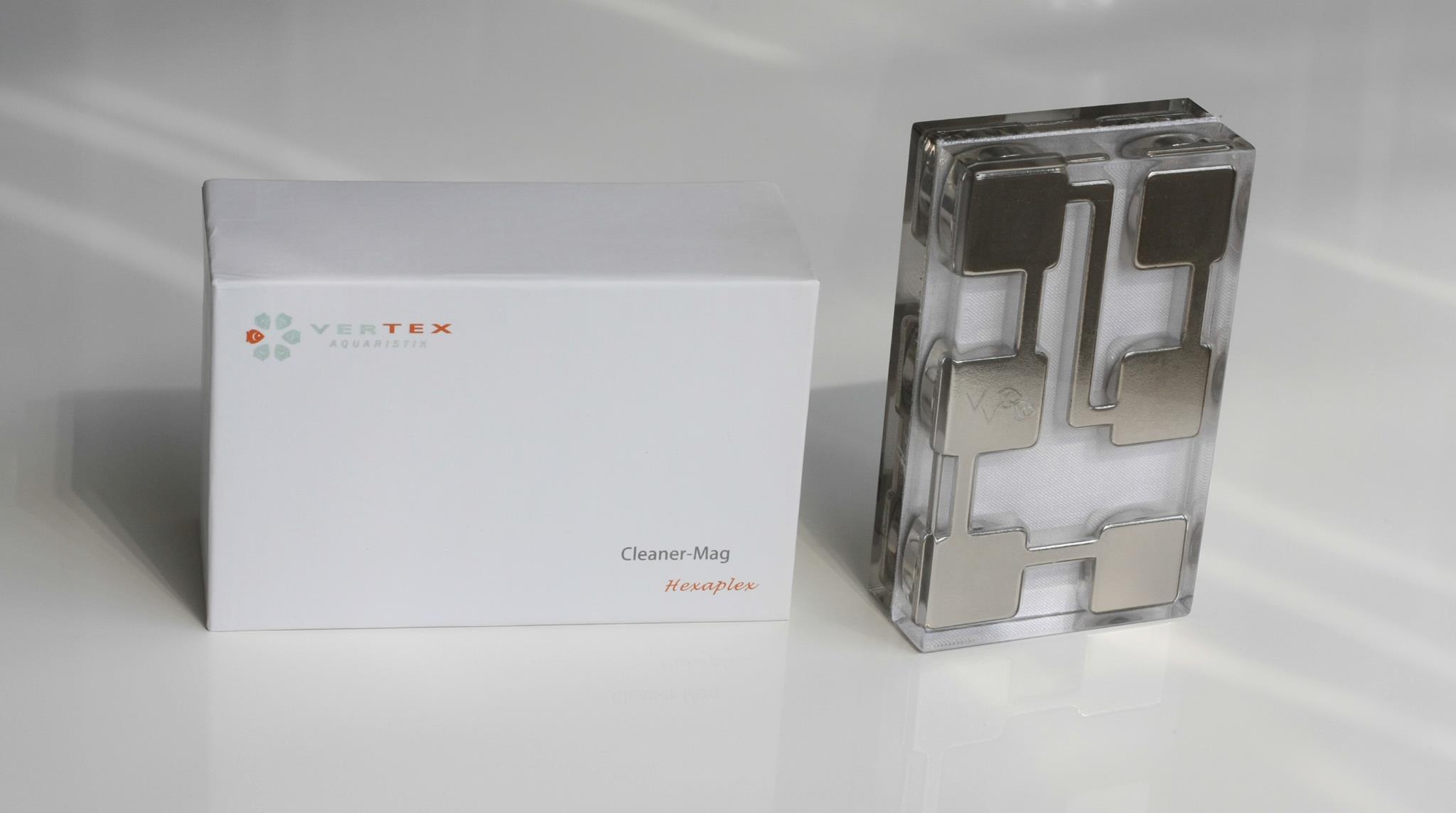 A couple of days ago, we spied a photo of the new Hexaplex Cleaner Mag from Vertex Aquaristik, but at the time, we had literally zero details about the magnetic device. Fortunately, Vertex reached out to us shortly after our article went live to offer up a few more details (mainly price and glass thickness), though it appears we'll still be left without certain ones for the time being.
According to their statement, the new Hexaplex will be rated for glass up to 15mm thick, or about 5/8″. As far as pricing goes, the magnet has a European retail price of just under 60 Euro, which includes the German VAT. This price translates to roughly $65-70 US, which is slightly less than what we anticipated.
That's about it on this product for now. We're still going back and forth with Vertex getting details, and we will continue to update with whatever they send our way. The overall size of the magnet was not stated, though we firmly believe that it's about the size of a business card, give or take. But again, that's one of those details we're waiting to hear back on.