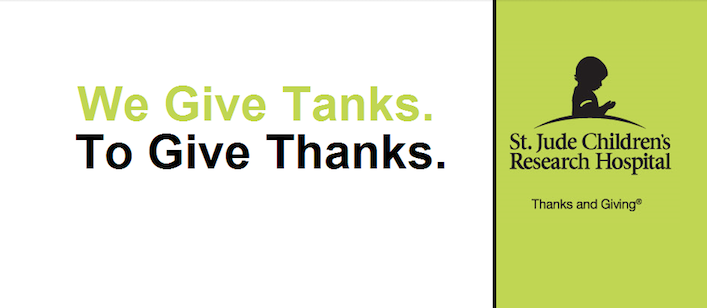 We love it when companies are so generous, so we couldn't pass up the opportunity to share this story. Reef Savvy, the manufacturer of some gorgeous aquariums, is donating a 50-gallon tank with all of the bells and whistles in a raffle-style giveaway to help raise funds for St. Jude's "Give Thanks. Walk" charity. The raffle, which ends on Thanksgiving day with the random drawing, helps families in need to receive medical care from St. Jude without having to pay. Tickets for the raffle are sold through the St. Jude website, and once a donation is received, the name of generous donor will be assigned a ticket number and included into the drawing with all of the other potential winners. Raffle tickets are $10 each, and for every five you buy, you will get a free ticket.
The aquarium will measures 24″ x 24″ x 20″H (50 gallons) and is made from 1/2″ glass with a high polish and beveled edges. It features 3 sides of ultra clear low iron glass, a 16″ external Ghost Overflow, and Reef Savvy's new 1″ Phantom Bottom. In addition to the tank, MarcoRocks.com is donating a full CherryScape, Synergy Reef Systems is donating a custom sump designed for this aquarium, and Reeftop Aquariums will be donating a return pump. The winner of the tank will receive their aquarium at their local terminal in the contiguous United States free of charge.
For more info, please visit St. Jude website. Reef Savvy is already more than halfway to their target donation of $10,000, so let's help them get there!