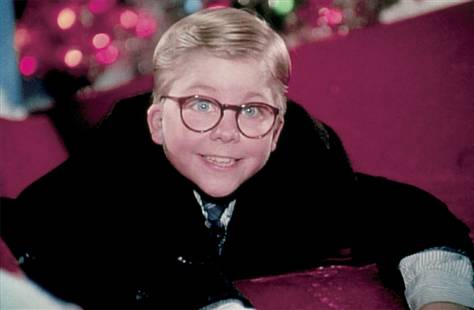 Can you believe that we're almost halfway through December? If you're like us, this revelation is borderline shocking, as we haven't purchased near enough presents to cover our friends and family, and time is quickly running out. Fortunately, there are plenty of shopping days left on the calender to buy the perfect gift for the aquarist in your life. To help you out a little, we've compiled a list of some great potential Christmas presents. Listed below are different gifts from a variety of price points,starting around $500 and working downward. These are just a few great items that immediately came to mind, and if you would like to contribue to the list, sound off in the comments section below.
The Big Gift…$500 or less
Neptune Systems AquaController Apex
Arguably the best aquarium controller in the industry, the AquaController Apex has had a very busy 2013. They have added multiple accessories to their lineup and have achieved greater compatibility with more devices, notably the AquaIllumination and EcoTech Marine LED light fixtures. The system is priced around $500 for the top of the line model, with the Apex Jr. and Apex Lite being very affordable and very capable alternatives.
EcoTech Marine VorTech MP40w and MP10w pumps
The VorTech pumps from EcoTech Marine virtually revolutionized the entire propeller pump industry. Landing on the market way back in 2006, the VorTech pumps brought superior technolog to the pump word, and they've only gotten better as the years have wizzed by. The VorTech MP40 and MP10 pumps, which are the two most popular models, would make for a great Christmas present, even if everyone you know already has one. I mean, who could have enough of these pumps, right?
Vertex Omega 150
When Vertex Aquaristik launched their Omega 150 protein skimmer at MACNA 2012, the entire aquarium keeping community was excited to see such a high quality device offered at such a budget friendly price. Priced at $400, this cone skimmer has tons of great features and looks very stylish to boot. Add in the trusted Vertex name and you've got yourself a real winner. We've gotten to play with the Omega 150 rather extensively, and we love ours. If $400 is just a bit out of your budget, or if the 150 is too large for your system, you could always spring for the smaller Omega 130, which was made available just a couple of months ago.
The perfect present for $200
Ecotech Marine ReefLink
In terms of the "it" aquarium product for 2013, the ReefLink from EcoTech Marine is certainly at the top of the list. Announced at MACNA 2013 and made availble at the end of November, the ReefLink is the perfect accessory for hobbyists who are running any model of the Radion XR30w, EcoTech's flagship lighting product. The ReefLink hooks up to your existing internet (either WiFi or wired) and lets users control their lights wirelessly from anywhere in the world with the EcoSmart Live cloud service.
Seneye Reef aquarium monitor
The Seneye aquarium monitor is a great pickup for just about any hobbyist. They are extremely easy to set up, and they monitor a variety of water parameters (ammonia, pH, and water temperature) and lighting conditions. These parameters are communicated via USB interface with a computer, or if the monitor is hooked up to a wireless device (e.g. router), the data streams right to the Seneye cloud servers where it can be access by way of the internet.
Gift ideas around $100
AquaIllumination Director
Priced at just under $100, the AI Director is the perfect gift for that special hobbyist in your life that rocks AI LED lighting over their aquarium. This system lets users control numerous AI devices from a smartphone, tablet, or PC. What we love most about this device, besides the fact that it lets us tinker with our lights from all over the globe, is the fact that it is just so affordable.
Innovative Marine MiniMax All-In-One Media Reactor
There are so many cool gadgets from Innovative Marine that it's truly hard to pick just one. But, if we had to do so, we'd lean toward the MiniMax All-in-One Media Reactor. This tiny little reactor comes in three different sizes, making them a perfect choice for variously sized nano aquariums. The chamber can hold all sorts of media too, from carbon to biopellets…or whatever else suits your needs.
MACNA 2014 Full Conference Pass
The Marine Aquarium Conference of North America is taking place in Denver, Colorado this year, and the full conference pass is only at this price point ($99) for a little while longer. Sometime around Christmas, they will see a sizeable price jump. We don't know the exact date or size of the increase, but what we do know is that you or someone you know will be at the show anyways, so why pay extra when you can save $80.
Gifts $50 and Less
Hanna Instruments Checker Colorimeter
Testing our aquarium's water quality is always an important step in determining how to solve various issues, and for the longest time hobbyists were limited to either expensive and bulky digital testers or frequently unreliable titration-based test kits. Fortunately, the crew at Hanna Instruments released a series of digital test meters a couple of years ago called the Hanna Checkers. These tiny little hand held testers have been around for some time now, and while they don't cover every measurable element or compound that the more traditional titration based test kits cover, they are accurate and inexpensive, which is good enough to make them quite popular among reef keeping hobbyists. The Checkers retail for $50 and come with enough reagents to run a handful of tests, and replacement reagents are available in 100 count packages.
$25 and Under Gift Ideas
Aquarium Books (Various Prices)
It's honestly quite hard to pick out even a few good books to highlight as there are just so many, but any aquarium keeper worth his salt either has a collection of these books or needs one. We've compiled a list of good books below, all of which can be found at your local fish store, favorite online retailer, or even some book stores. All links below are to Amazon and are intended for reference only. We encourage you to purchase your books from an actual aquarium-related retailer.
Gift Cards
Still don't have a clue as to what to get your aquarium keeping compadres? Gift cards always work. Just find the store or online retailer that they trust and purchase a lot of gear or livestock from and get them a card so they can purchase whatever they want. This means you won't buy the wrong gift by mistake and they won't have to return it or try to sell it on the local market if it's something they don't need or want.
We realize this list excludes many great items, but if we were to cover them all, the list would be a mile long. This is just a good place to start and is meant to provoke the thoughts of buying awesome stuff for your aquarium keeping friends and family.