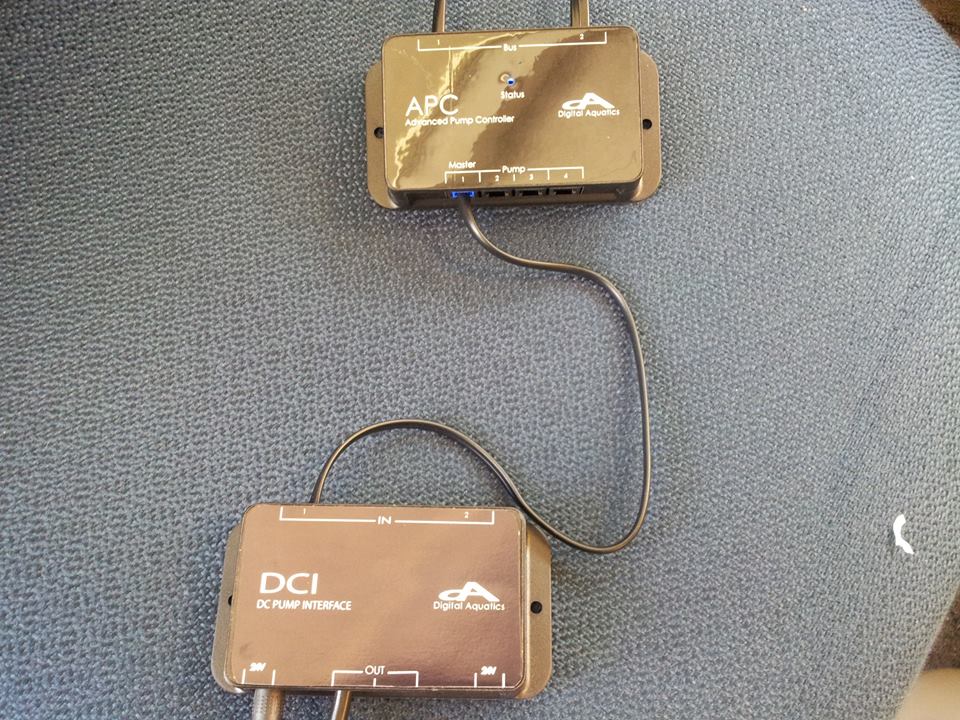 Since DC powered pumps seem to be the talk of the town these days, it would only make sense that they should be controllable through an actual aquarium controller, right? Well, that's the thought process behind Digital Aquatics' latest release, the DC Pump Interface (DCI module), which works with their APC to give the Reefkeeper the ability to talk to all sorts of DC pumps from Jebao, Speedwave, Reef Octopus, and others.
Besides being able to control your protein skimmer from the controller and its mobile interface, the new interface also opens up a world of possibilites for closed loop systems and any other manner in which the pumps are used. Since most of the DC pumps don't come with robust controllers, which limits them to just a small set of speeds, a controller might be able to allow for finer tuning of the flow rates and potentially even some wavemaking abilities.
Could something like this spark more interest in the once dying world of closed loop setups? With the pumps themselves being energy efficient, for the most part, we think it would make the concept a bit more attractive.
These teaser images weren't really accompanied by any real information, but more will be announced at the Marine Aquarium Expo (MAX) on April 5th. This announcement should include compatible pumps, pricing, release dates, and any other pertinent information.