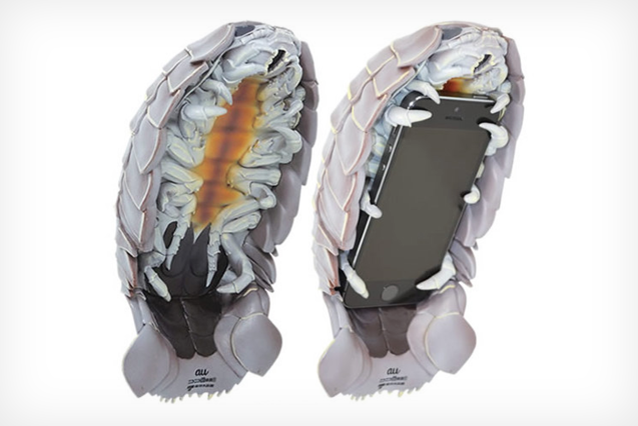 Want to show off your true aquarium nerd side or just creep other people out? Well this iPhone case might just be up you alley, as it is sure to accomplish both. According to The Verge, this Japanese-made giant isopod phone case comes in two colors, silver and gold, and as you can see by the graphics above and below, the iPhone 5s sits snugly behind the large and creepy claws of the replica marine invertebrate.
The case will only enjoy a limited run, which will be set at 500 cases. The silver version will cost $80, while the gold variant is $120.
As for inserting the phone into the case, the tail detaches, allowing users to insert the phone from below by sliding into those creep crawly arms. Click the tail back into place, answer that pressing phone call, and it looks like you have a giant parasite stuck to the side of your head. At least with this isopod, it won't eat your tongue off, like some speices do in many fish.