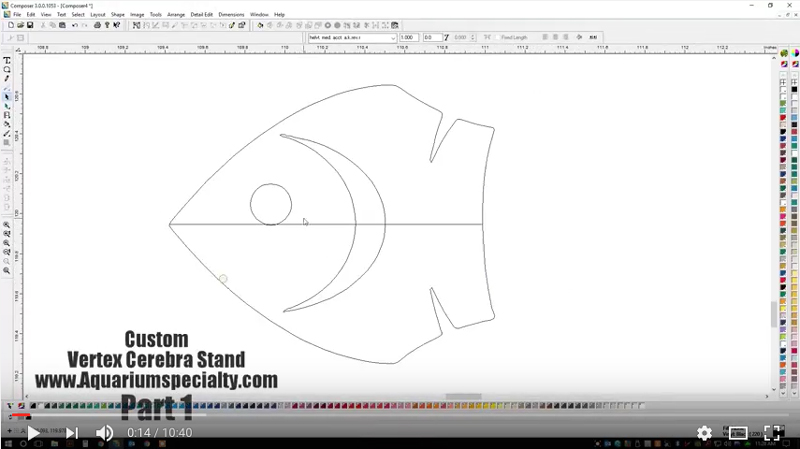 The Vertex Cerebra controller is not the easiest aquarium controller to mount when trying to showcase it in a retail environment and we needed a way to call attention to the controller.  At 1st it seemed logical to make a bracket for it and mount it to the side of the tank but that presented some challenges and we didn't want to compromise the look of this amazing aquarium designed by My Reef Creations.  In looking for a way to display our Cerebra controller next to main frag tank we stumbled upon a fabrication company in Ontario Canada that does amazing one-off custom designs so we reached out to them to see if they would be willing to take on the project.  Thankfully they agreed and now the Cerebra stand project is well underway.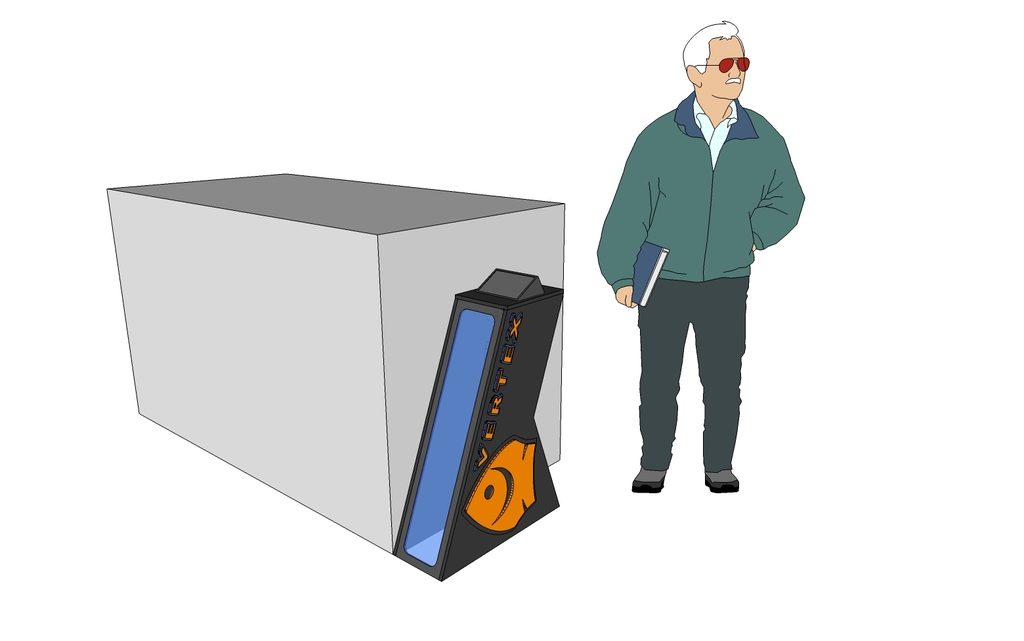 The Cerebra stand will house the controller and interface screen at an angle, making it easy to see the display and adjust the controller in a standing position.  The stand, when completed, will have plenty of room to house the multi-bar and other equipment neatly inside the stand.  We also plan to have a tablet device mounted on the stand so clients can pull up images and pricing on all the corals in our 6 foot x 3 foot "MATSA" aquarium.
For a time lapsed video of the build process, please watch the video below.  Stay tuned for part 2 of the custom Vertex Cerebra stand build that should be ready next week.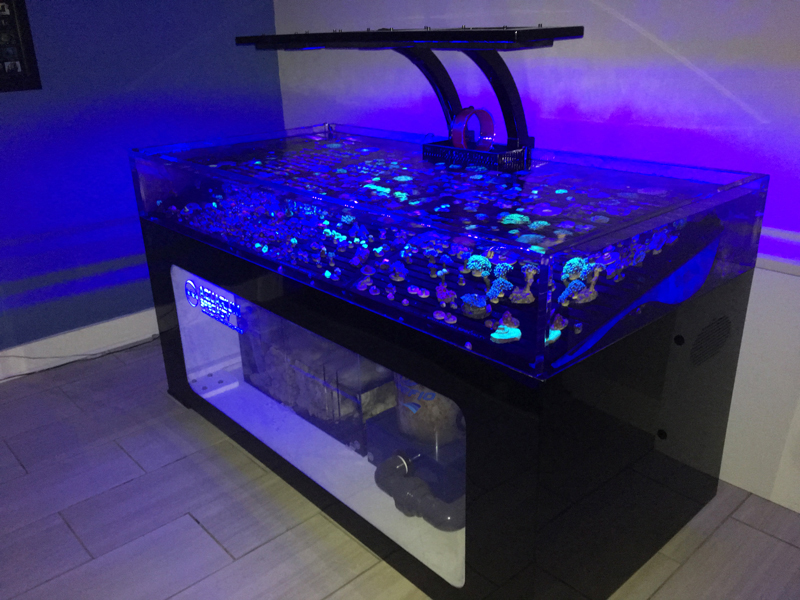 Click hear to follow along on the Reef2Reef thread.